---
- Our toll free line 1-866-404-7539 FREE -
---

---
Amyloidosis Support Groups
---

---
Our toll free line 1-866-404-7539 is a support mechanism that is not only important to the patient who sees the paper; but we have it up on the internet search engines for those who are panicky and frantically looking for help during the early days of the search. We are hoping they find us before they read the sometimes unreliable articles that may frighten or lead them down a wrong path. There are literally millions of articles on amyloidosis, so that being high up on the search engines is also vital for support. Linkage to hospitals and related sights helps elevate one on the search engines.

We live on donations –

We then can direct the patient to a center of excellence and invite the patient or caregiver to join a local meeting in one of 23 cities in the USA and Canada, listed on our website, and also invite them to join our on line group on Yahoo, with over 1500 patients and caregivers from the USA and other countries. Again, to just know these groups exist, is supportive; but to belong or attend is the ultimate in support. We have received hundreds of letters and emails every year praising the existence of these groups. Patients helping patients is important, as so many do not wish to bring up certain questions in the office. We always invite doctors that know amyloidosis to our meetings, for educational help and guidance, and also have our ASG Advisory Board doctors on hand to assist with certain questions that come up on the online group. Some of these questions are really not designed to be handled by the peer group as they require medical expertise. Having a doctor for educational backup has proven to be an important part of peer group support. The patient and caregiver often become empowered and assume the role of self-advocacy, which helps all.

Over the years, we have added various goals and objectives to our Amyloidosis Support Groups Charity, relating to support and grass roots awareness. These are helping the groups by helping others with grass roots awareness, and fundraising projects. Another group project that has been very successful, over the years, is a grand rounds held at a local hospital. Occasionally during one of our meetings, an attendee will express interest in educating the local hospital, that misdiagnosed, or delayed diagnosing a loved one. The group will then take on the project of helping to raise money, so that a grand rounds can be presented at that hospital (and hopefully a nearby Veterans Administration (VA) hospital as well). The patient is then left to schedule the presentation and coordinate the event, with the local hospital, and one of the centers of experience. These have been very successful, and is done annually now in some hospitals.

We now hold a special support meeting for the familial amyloidosis patients (TTR and non TTR) who feel neglected at other meetings….we do this every other year and at out last meeting in Chicago 2013 we had over 250 families from all over the USA and Canada. The familial link on the menu can always give you more information about the meeting coming in 2015!

We have also added a public policy liaison to our Board, to keep us informed as to what is happening in the various government agencies that would relate to amyloidosis advocacy, treatment and research. We have been able to form coalitions with other rare disease organizations, for advocacy purposes, and further our cause while helping others.

By attending amyloidosis symposiums we are able to distribute information to the groups about clinical trials, and other new breakthroughs on the horizon. This helps with education and support and is invaluable to our members. They need to know we are out there learning what is cutting edge. Our website has grown to be educational as well as supportive.

The ASG is in a constantly evolving state along with the medical world of amyloidosis. We have seen it grow from its dark ages, to the treatment and option days of today. Our quote on our website says it best. It was taken from one of our first meetings in Southern California with Dr. Robert Vescio, when he said, "Someday, this disease will become a treatable nuisance." It seemed a far-fetched thought at the time, but certainly not so now.
---
In 2004 we started over a dozen support groups around the U.S. and helped in Israel and Australia. Now in our 10th year, with over 20 groups in the USA and still growing, it is our goal to continue to start new groups, while maintaining those already established, and help them to be self-supporting and self-sustaining. One of the major ways of doing this is via via the receipt of donations. Donations are welcome for the note cards and other awareness items - and in general to help the Amyloidosis Support Groups. We are a 501 (c)3 Non Profit Charity and donations may be tax deductible (please check with your tax specialist).
We thank the Amyloidosis Doctors that have helped us with meetings and information, and so many others, too many to mention here. All are appreciated more than they will ever know. They also help as advisors, (see the about us section) for our on line group, www.amyloidosisonline.com. We can't leave out the hospitals, that make available rooms for our meetings, and all of those special people that helped us launch the web site and the meetings, from Steve, Mike, Andy, and Robin, the Madsen's, Prices, Lado's, Sue Smith, Steve, Jennifer, the late Jim Cashman, Ellen, Jean & James, and so many more too numerous to mention. Onward and upward, and one day this disease to quote Dr. Vescio of Cedars Sinai will be a "treatable nuisance".
We are dedicated to the Support of Amyloidosis patients and care givers and former care givers. Our goals are to set up and help maintain peer group Amyloidosis Support Meetings, and by raising funds through donations, help the groups to be self sustaining, and on going as long as necessary. We will also set up new groups where needed when funds allow. Further goals and our mission statement are elsewhere on this site.
Items of Possible Interest...
The people who make a difference in your life are not the ones with the most credentials, the most money, or the most awards. they are the ones that care.
-author unknown-
---

Amyloidosis Support Groups
AmyloidosisSupport.org
1-866-404-7539 TOLL FREE USA


---
ILLINOIS DECLARES RARE DISEASE DAY FEBRUARY 28TH
---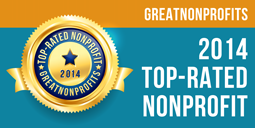 ---

---

You can also DONATE by shopping at your favorite stores via IGIVE.com "You Shop, They Win! Help your favorite cause for free. At over 680 brand name stores, a portion of each online purchase is donated to your favorite cause! Your stores, your cause, their money." See more details at IGIVE.com!
---
---
JOIN OUR 24 HOUR LIST/SERV ON LINE GROUP ON YAHOO WWW.AMYLOIDOSISONLINE.COM
---