Medical Guest Column
By Martha Skinner, MD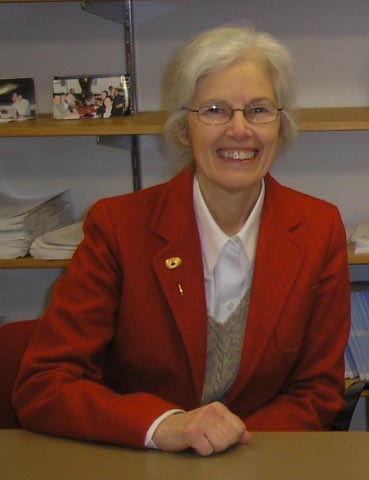 It is a pleasure to write a note for the first issue of the Amyloid Support Group Website. Over the past year I have watched the ASG develop and I have been amazed at the energy and commitment of Muriel Finkel and her team of leaders. Support groups dotting the United States, and indeed the world, are an important resource for all patients with amyloidosis, and especially for those with a new diagnosis who have so much to learn and often not much time to become informed.
I became acquainted with amyloid diseases early in my medical career. At that time amyloid diseases were diagnosed clinically and called "primary" if no underlying disease was known, "secondary" if the patient had chronic inflammation, and "familial" if there was a family history. The 1970s was the period when the more common systemic amyloid disease proteins were identified biochemically. Patients were grateful that physicians and researchers found their disease interesting, even though little was known about the disease and even less could be done to help.
Tremendous changes have occurred since then. A Nomenclature Committee was formed at the 2nd International Symposium in 1976. The Committee has met at the subsequent meetings and now lists 25 different human amyloid proteins. During the decade of the 1980s researchers found markers of each disease that helped diagnose the type after a biopsy showed amyloid tissue deposits. And in the 1990s aggressive treatments were pioneered that have made a big difference for some patients, and for the first time offered hope for those who suffer from this devastating disease.
What will this decade hold? It is our goal that basic research will help us understand "why" amyloid fibrils form, and why they deposit in major organs causing life-threatening illness. Basic understanding will lead to the development of "smart" therapies that will be specific for each type of amyloidosis. Some are already in clinical trials, such as, Fibrillex for AA amyloidosis, immunomodulary drugs (Revlimid and Velcade) for AL amyloidosis, and Diflunisal which will soon be tested for TTR amyloidosis. This will be the decade of better treatments that are available for all.
How can support groups help? Those of you who have been through your own or a loved one's illness know the anxiety that comes with the diagnosis of amyloidosis. You know how hard it is for families! Support groups have the important mission of letting patients and families know they are not alone. They surround patients and families with love and attention, and give of their experience and wisdom. It is a valuable and wonderful gift of genuinely caring! Physicians and patients are grateful to all of you.
Martha Skinner, MD
Professor of Medicine

Amyloid Program Director
Boston University
School of Medicine
www.bu.edu/amyloid