---
Morie A. Gertz, MD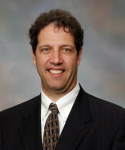 Dr. Gertz is the Roland Seidler Jr. Professor of the Art of Medicine and Chair of the Department of Internal Medicine, at the Mayo Clinic in Rochester, Minnesota. He is a Master of the American College of Physicians . Undergraduate degree was awarded with highest distinction from Northwestern University graduating Phi Beta Kappa.
Dr. Gertz received his medical degree cum laude from Loyola Medical School in Maywood, Illinois and was elected to Alpha Omega Alpha the medical honor society. He completed a 3-year medical residency at Rush Presbyterian St. Luke's Hospital in Chicago, Illinois, and was voted Resident of the Year for 2 of those years. He completed training in hematology and oncology at the Mayo Clinic before doing amyloidosis research at the Thorndike Laboratory of the Boston City Hospital.
Dr Gertz is a professor in recognition of his contributions to the understanding of multiple myeloma, amyloidosis, and Waldenström's macroglobulinemia. He received the Robert Kyle award from the International Waldenstroms Macroglobulinemia Foundation. He has served as President of the Mayo Rochester Officers & Councilors and was awarded the Mayo Distinguished Clinician Award for his contributions to patient care.
Dr Gertz previously served on the Mayo Clinic Rochester Executive Board and was Chair of The Personnel Committee.
Dr Gertz is a member of the Myeloma Subcommittee of the Eastern Cooperative Oncology Group. He currently serves as a medical advisor for the Amyloidosis Support Groups, as well as a frequent guest at their meetings. He was appointed as the first Co-chair of the National Cancer Institute Myeloma Steering Committee. He was the first treasurer of the International Society of Amyloidosis and currently is the first treasurer of the International Myeloma Society and serves on three journal editorial boards including the Journal of Clinical Oncology. He has been awarded the B.J. Kennedy Lectureship Award by The Minnesota Society of Clinical Oncology.
Dr. Gertz has authored over 450 publications and book chapters and an additional 500 abstracts, letters and editorials, including the amyloidosis chapter in Cecil's textbook of medicine.
Dr. Gertz lives with his wife of 36 years, Marcia, and they have two daughters, Jaimee and Jessica.