Al Sanft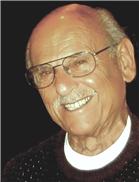 Larger than Life, Businessman, Father & Friend to All, Al Sanft passes away, Sunday, October 7th 2012 at age 80 in the city he loved so much and proudly called home, Seattle.
Al Sanft was born on May 12, 1932 in Seattle Washington to proud Jewish parents Ada & Louie Sanft. He was a loving man who cared deeply for his family and friends. He had a very close bond with his Mother. He was exceptionally close with his only sibling and brother Burnie Sanft. He spent much of his childhood with his Mother Ada at Brenners Bakery. His Aunt and Uncle were the founders. He attended Grade School in West Seattle and then Talmud Torah. Al attended Garfield High School where he graduated in 1950. He was a member of the Garfield Golden Grads and attended all his Garfield Class Reunions.
Al was larger than life and lived life to the fullest. Everyone loved Al where ever he went. You couldn't miss him when he entered the room with his big smile and large presence. He served in the United States Navy in Korea and Japan on the USS Dixie. When he returned, he joined his father who founded Seattle Barrel Cooperage in 1916. Al took that company international and built a very successful niche business. His business partner became his brother Burnie.
In later years, He became business partners with his only son Louie. Al was a Businessman, a Real Estate Developer, an Investor, Husband, Father, Son, Brother, Uncle, Fisherman and Barrel Man and a Friend to All. He married the love of his life Ruth Marie Buske on August 14, 1959. They were inseparable and together forged and became one giant couple collectively, a real match, a force and took the concept of family to heightened levels until she regrettably past away of cancer in 2010. They were lucky enough to celebrate their 50th Wedding Anniversary prior to Ruth's passing.
Together they built an extraordinary life and family together. They were one of the founders of the Seattle Hebrew Academy School and very involved in their synagogues and many philanthropic endeavors in Washington and Israel. Al was a Shriner and an Elks member for over 50 years. He was a 32 degree Mason of the Masonic Temple. He was a longtime member of the Seattle Chamber of commerce and Seattle Reusable and Packaging Association. He was a proud Republican.
Most people referred to him as Big Al. His favorite pastime was to go fishing where ever he could globally but mainly in Westport Washington where he later built the first home on the Pacific Ocean in Westport. He fished his heart out mainly with his brother and his children and endless amounts of friends and any one else who was daring enough to ride the rough waters with him and fish. He loved his boat the Barrels and he had a large salmon fishing charter boat named the Firecracker built for him in 1975 by Delta Marine. He was so proud. Westport was known in that time as the Salmon Capital of the World and Al was right in the middle of everything going on in Westport especially fishing. He also liked to fish in Alaska and Mexico. Al had two other unique hobbies. He was known as a premiere pickle maker and smoke salmon expert. If anyone was entertaining Al was sure to show up with the best smoked salmon ever made. He smoked it in his giant smoker in the back yard. Everyone loved and requested it. He loved to travel the world especially cruises. He was a big Sonic & Mariners fan from their inception. He loved all sports especially football and basketball.
Though he was suffering and barely hanging on from his disease, He was adamant on going to the last Seahawk Monday Night Football game in Seattle on Sept 24th, 2012. You could never keep Al down. There wasn't much Al didnt love to do. He loved doing and going at all times. His family meant everything. Family was always first and foremost. He did most everything together with his family. He loved spending time with his children when younger in the sunshine in his large pool at his home or at the beaches and always in or near the water. The family was always together for evening and Sunday dinners and all Jewish Holidays.
Al Sanft and his wife Ruth and his parents, grandparents, children and numerous relatives are an intrical part of the Greater Seattle Jewish community, history and foundation. Annual Family vacations to Hawaii and Fourth of July in Westport were considered mandatory and well celebrated to the fullest extent with family and friends and always fireworks. He believed that Seattle was the best city in the world to live and Hawaii was the best place to vacation. He loved Food and Big Family Dinners, Weddings and Barmitzvas and any other festive occasions.
He had a giant heart and lived a ginormous life. He was tall, dark, handsome, had a twinkle in his eye and was tan at most times. He loved Elvis, dancing, his Cadillacs & Escalade, all his pets over the years and annual trips with friends and family to Las Vegas. He was most proud of his three daughters and one son and three grandsons and two granddaughters and the legacy and family, life and Jewish values both he and Ruth leave behind and will be carried on.
In May of 2007, he was unfortunately diagnosed with a rare disease called Cardiac Amyloidosis. He was expected to live a few months but Al wouldn't settle for that and gave this disease a run for its money living five and a half years longer than he was supposed to with the love and continuous support of his exceptionally close family, friends and caregiver.
Unfortunately for Al and everyone, Al's life was impossibly taken away on Sunday October 7, 2012 at 12:15 a.m. at Virginia Mason hospital in Seattle. He was surrounded by close family and friends at all times leading up to his passing. The hospital said they had never seen so many family and friends in the hospital continuously support one patient ever. He put up an admirable fight to save his life. He leaves behind numerous family, friends and colleagues around the world who are devastated but will always remember, adore and celebrate the life of Al Sanft. He made a significant impact in the lives of others, in his own unique way and on his own terms.
Al is survived by his four children and five grandchildren: Daughter - Nettie (Sanft) Cohodas, her husband Mark, Grand Daughter Samantha and Grandson Ben Cohodas; Daughter - Barrie (Sanft) Galanti, her husband Richard, Grandsons Sam and Oliver and Grand Daughter Rachel Ada Galanti; Daughter - Brina Sanft; Son - Louie Sanft