Allen Dean Woods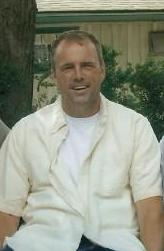 50, York, Pa., formerly of Brown County, died May 4, 2010, at the York Hospital. From complications of Amyloidosis.
He was a window installer for Window World in York PA. Allen was a U.S. Air force veteran. His hobbies included woodworking, fishing and gardening. He enjoyed listening to Johnny Cash, and Willie Nelson.
Born in Franklin Indiana on Feb. 8, 1960, he was the son of Phyllis Kay (Robertson) Woods of Brown County and of the late Jackie Dean Woods. He was the husband of Tammy Jean (Shields) Woods. In addition to his mother and wife, he leaves a daughter, Natalie K. Woods; and daughter-in-law, Audrey M. Jenkins; stepdaughter, Tamie M. Sullivan and her husband, David; three sisters, Carole W. Parker, Darla W. Gartner and Shirley W. Walls; a brother, David W. Woods; nieces and nephews,and great-nieces and -nephews.