Gary Reck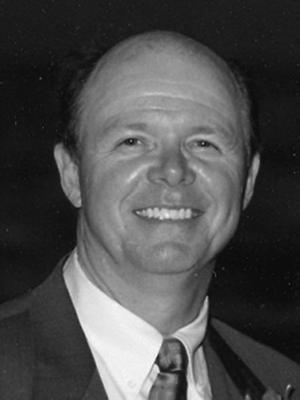 Holland, MI ó
Gary L. Reck, 61, husband and father of three, passed away June 24, 2008, in his home in Holland. Born October 13,1946, in Dayton, Ohio, to June and Guy Reck. Gary is survived by his wife of 39 years, Kate; daughters, Laura (Jerry) Shipman, Abigail (Marcus) Larner; son, Joseph (Karina) Reck; and grandchildren, Raymond Reck (6 mos) and Celeste Shipman (14 yrs); his sister, Cathy (Lynn) Robbins; brother, Dennis Reck; mother-in-law, Laura Verplank; brothers-in-law, Dick (Gail) Verplank and Bill (Eleanor) Verplank; sisters-in-law, Christine Verplank, Janet Verplank; and several nieces and nephews.
Mr. Reck retired in 2007, as Vice President of Human Resources for Bayer Material Science in Pittsburgh, Pennsylvania. He began his career in human resources with Mead Johnson in Zeeland in 1973, then went on to hold several positions with Bristol-Myers in Evansville, Indiana. In 1988, he joined Miles as Director of Organizational Development in Elkhart, Indiana. He was later named Director of Human Resources for the Elkhart Site. In 1996, he and his wife Kate, moved to Pittsburgh with Bayer Corporation. Mr. Reck was a creative and expansive thinker, well known for problem solving and his keen analytical mind. Mr. Reck was an adjunct faculty member for Grand Rapids Junior College and University of Evansville for a total of 13 years. He earned his undergraduate degree in Education from Wright State University and his masterís degree in Communications from Western Michigan University.
Gary was known for his dry wit, his strength, and his sense of fairness. He was a lover of and participant in the fine arts, and shared this passion with his students as a young teacher at Grand Haven High School. He was an outdoor enthusiast who enjoyed running, canoeing, and hiking. He was the quintessential family man, a devoted father to his children, and a loving partner to his wife.
Gary began his church life at Grace United Methodist in Dayton, Ohio, and most recently, he was a member of The Presbyterian Church of Sewickley, Pennsylvania.
A private memorial service is scheduled for family members. Donations may be made to Amyloidosis Support Groups Inc. at www.amyloidosissupport.com. Arrangements are by Yntema Funeral Funeral Home, 251 South State Street, Zeeland, MI 49464. An online registry is available at www.yntemafh.com.