James A. Zahn
(November 15, 1939 - October 30, 2010)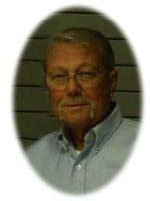 James Zahn, 70, of Elk Run Heights, died Saturday, October 30 at Allen Hospital from complications of amyloidosis. He was born November 15, 1939 in Frederic, Wis., son of Ervin and Thelma Barry Zahn. He married Virginia L. Csukker June 24, 1961 in Sacred Heart Catholic Church, Waterloo.
Mr. Zahn was employed with John Deere in Industrial Relations, retiring in 1993. He was a veteran of the U.S. Navy, serving on the USS Saratoga.
Survivors include: his wife; a son, Marty (Dee) Zahn of Byron, Minn.; a daughter, Jamie (Bob) Specht of Dubuque; five grandchildren, Celine, Amber and Rachel Zahn, and Robby and Jonny Specht; four brothers, Walter (Sharon) of Oronoco, Minn., Norman (Loretta) Mulberry, Ark., Frank (Norma) of Dubuque, and John (Laurie) Wiseman of Winona, Minn.; many nephews and nieces and great nephews and great nieces.
Preceded in death by: his father and mother in law, Martin and Madaline Csukker; his sister-in-law, Nancy Wiseman. James was a member of St. Joseph Catholic Church, Raymond, and a founding member of "The Pirates Lane River Family" in Prairie Du Chien.
Memorial Services will be 10:30 Wednesday at Immaculate Conception Catholic Church, Gilbertville. Military Rites will be conducted by the Nugent-Demuth American Legion Post 714 of Gilbertville. Public visitation will be from 4 until 8 p.m. Tuesday at Hagarty-Waychoff-Grarup Funeral Service on West Ridgeway, where there will be a 7 p.m. vigil and continue for one hour before services at the church in Gilbertville.
Memorials: in lieu of flowers, memorials may be directed to the family to be designated at a later date.
Click here to read "Dad's Journey" by daughter Jamie Specht (pdf document)