Kent Stanley Madsen
Kent Stanley Madsen concluded 56 years of life in mortality and continued his journey in eternity on March 6, 2006, in San Diego. He was diagnosed in 1998 with Primary AL Amyloidosis, a rare bone marrow disease, and subsequently underwent a successful autologous stem cell transplant at Boston University Medical Center in October 2005.
After five months of a complicated recovery process he was able to return home via air ambulance in late February to his family and friends in Santee. He passed away 12 days later due to complications from a serious infection.
Kent was born on September 14, 1949, in Salt Lake City, Utah, to Evan Carpenter Madsen and Vera Donnette Ottley Madsen. He is the older brother of Randall Madsen and Duane Madsen. He was raised in La Mesa, California, and attended Rolando Elementary School, La Mesa Junior High School and Helix High School.
While in high school, Kent competed in field events on the track team and was a member of the 1966 CIF championship basketball team. He graduated from Helix with high academic honors, standing fifth in his class, in 1967.
As a youth, Kent earned the San Diego Explorer Scout Award for completing six 50-mile backpacking treks along the John Muir Trail in the Sierra Nevada Mountains. He also earned the rank of Eagle Scout and the Duty to God Award.
Kent served as a missionary for 2 1/2 years in the Austria Mission from 1968-1971. Following his missionary service, he attended classes at Grossmont College before enlisting in the U.S. Navy in 1971. He graduated from boot camp at the Naval Training Center in San Diego and served aboard the destroyer escort, U.S.S. Brooke, as a radio and communications operator.
A WestPac deployment took him to Hawaii, the Philippines, Vietnam and Japan. After his stint with the Navy, Kent earned a bachelor's degree in civil engineering from SDSU in 1977 and began a long and successful career with Hall Engineering and Lintvedt McColl & Associates.
Kent served in various church callings, including in the Young Men organization and as elders' quorum president, ward clerk, stake clerk and counselor in the Santee 4th Young Single Adult Branch.
Kent fell in love with his wife, Nancy, and they were married for time and all eternity in the Los Angeles LDS Temple on January 2, 1976. They are parents of four daughters, Melanie, Heidi, Cheryl and Kristin, whom they raised in the Santee 2nd Ward, Santee California Stake. He inherited three sons through marriages of his three oldest daughters. Melanie is married to Brian Stengel, Heidi married Jason Robbins and Cheryl married Jonathan Robbins.
He has three grandsons, Carter, Derek and Tyler Stengel. His family was the focus of his life and brought him his greatest joys.
Kent actively shared his enthusiasm and love of the outdoors with Nancy and his daughters over many years of camping and backpacking expeditions (including snow camping) in many locations throughout the United States. He especially loved shooting with his sons-in-law and friends.
He was well known for guiding the Santee Stake Young Women on canoe trips down the Colorado River for several years. Kent loved military history and was considered a Civil War and WWII buff. He was also interested in family history and loved telling the stories of his ancestors. His great-great-great grandfather, Reddick Newton Allred, served as 3rd Sgt. in Company A in the Mormon Battalion, and Kent enjoyed participating in serveral Mormon Battalion, and Kent enjoyed participating in several Mormon Battalion commemoration activities with his brother Randy.
Kent has left a wonderful legacy to his family and friends of faith, integrity, dedication, compassion, courage, quiet humor, and service. He was an inspiring example of Christ-like love for all who were blessed to know him.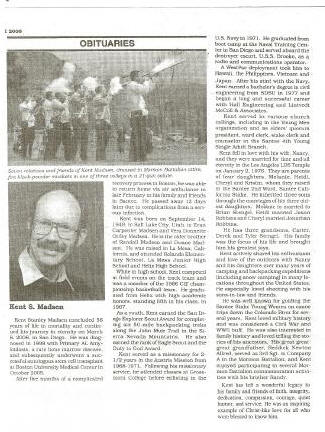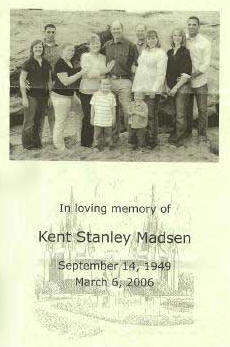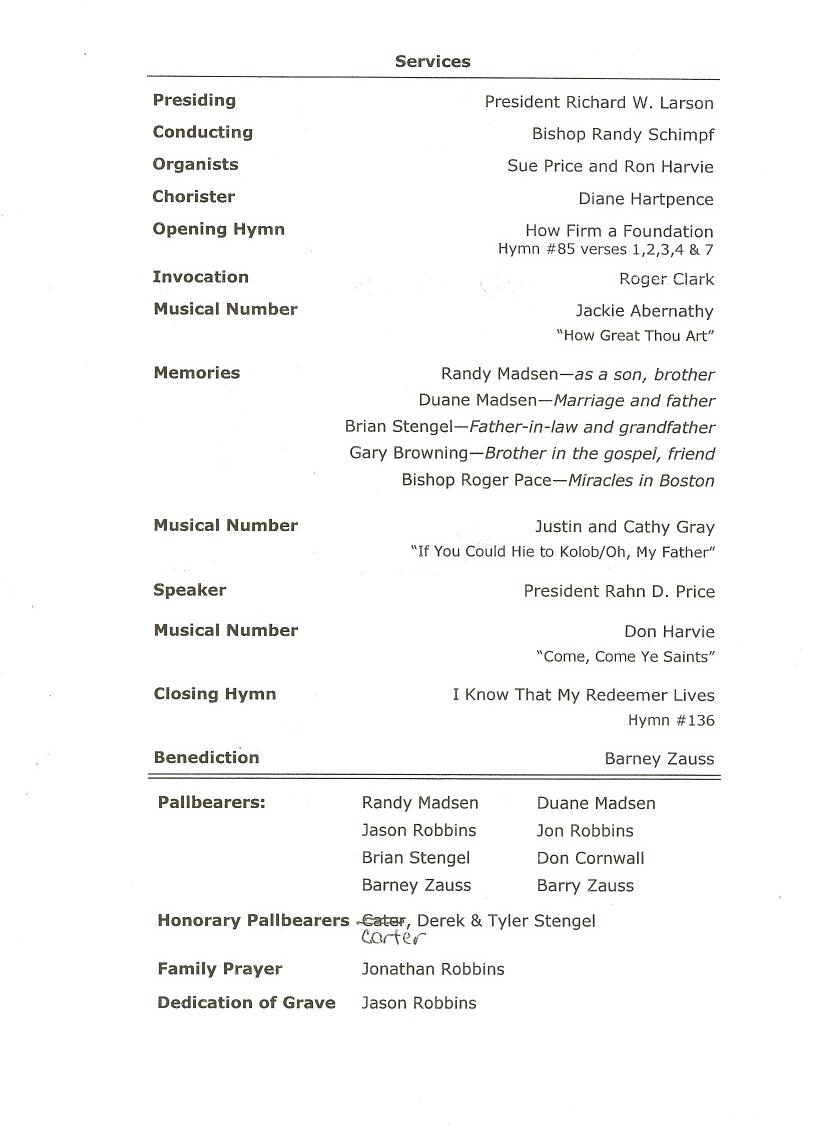 ---
August 25, 2006
To my dear family and friends,
Itís been almost a year since Kent and I left to go to Boston together and I canít believe itís now been 5Ĺ months since he passed away (I donít think I will ever get used to writing those words). Some days it feels like it has been forever, other days, it still feels fresh and unreal. I thought you might like to know how our family is doing.
I spent the first couple months up to my eyeballs in all kinds of paperwork (which I have decided is cruel and unusual punishment for a new widow), but itís getting down to a reasonable roar now. I tried to balance that with spending as much time as possible outdoors in the backyard where I planted a garden that actually grew this spring! The house is rarely quiet these days which is good. Heidi has been helping me a lot around the house and yard and we are learning as we go on how to take care of it all without Kent here to guide us. Melanieís family comes down as often as they can and I enjoy being a grandma again. Our two youngest daughters graduated from college in May. Cheryl graduated from SDSU with her nursing degree and she and Jon are expecting their first baby in December. Kristin graduated with an associate degree and is now working for United Airlines. My son-in-laws helped me choose a newer and more reliable car and I came home with one that they love as much as I do Ė a Toyota 4Runner. The girls and their husbands/families are the joy of my life and it is so good to be around them all again.
This summer I also took my first vacation without Kent. A dear friend of ours who lost her husband about 7 years ago invited me to go to Alaska with her. We both love the outdoors and we had a wonderful time together, especially white water rafting. In the picture, I am the one in red with a big grin on her face just before I tumbled out along with 4 others on a class 6 rapid. The river was closed for the season the day after we went rafting because the water had become too rough and high Ė so we had the ultimate ride of our lives! I kept thinking ďif I can do Boston, I can do this!Ē My friend is a great role model for me and it was comforting for both of us to spend some quality time talking and crying together also. She gives me hope as I learn to live life in this new role.
I decided to go back to school after Kent died and finish my degree now that all of our daughters are through college. This summer, I warmed up with an English writing class that I loved. Fall semester began this week and I am taking a full load of classes Ė U.S. History, Pre-algebra, Nutrition, and a Microsoft Office Suite computer class. I am also teaching a class for college-age students at the LDS Institute of Religion located next to the campus. The class is entitled ďThe Gospel and the Productive LifeĒ. I am really excited about teaching it because it covers topics such as service, self-reliance, managing finances, goal setting, physical health, etc., Ė lots of practical applications encompassed in living a gospel-centered life. This schedule should keep me out of trouble, off the streets and in over my head for the rest of the year! So, if itís all right with all of you, let me be the first to wish you a Merry Christmas because I donít know if there will be anything left of me by then to get cards out on time!
I also began serving in the San Diego LDS Temple on a weekly basis and it has been a great solace to me. It brings peace to my heart and a constant reminder that our marriage is eternal and that Kent is near by. But I do miss his smile, his gentle voice and touch; I stop several times each day and remember everything I continue to love about him. He is my hero and still my favorite person to talk about. How grateful I am for the best 30 years of our lives that we spent together.
Words continue to feel inadequate to thank each of you enough for all the many acts of kindness that have been performed in our behalf and I continue to thank God everyday for such a wonderful extended family and devoted friends. Please know how very much I love each one of you and how much I appreciate the support you have given to us throughout this past year of our lives. We are so blessed.
I hope this finds each one of you enjoying life. Iíd love to hear from you when you have a chance.
With love,
Nancy Madsen and family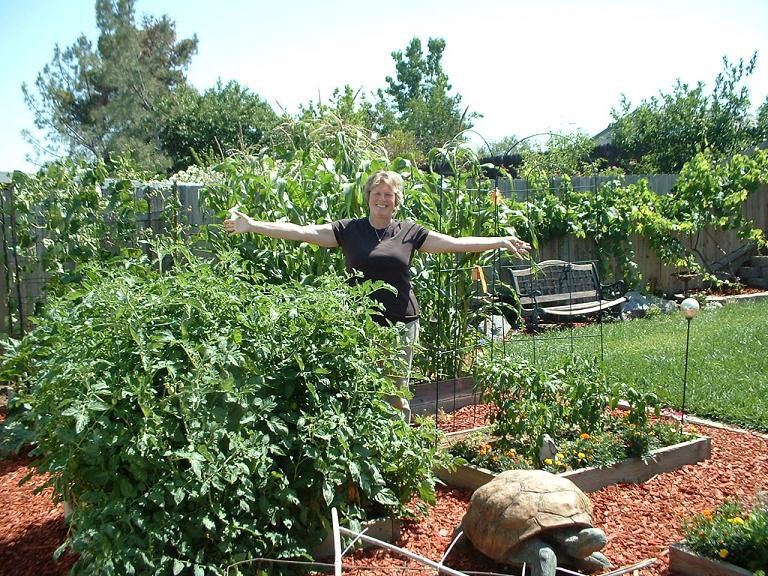 Nancy's Garden 2006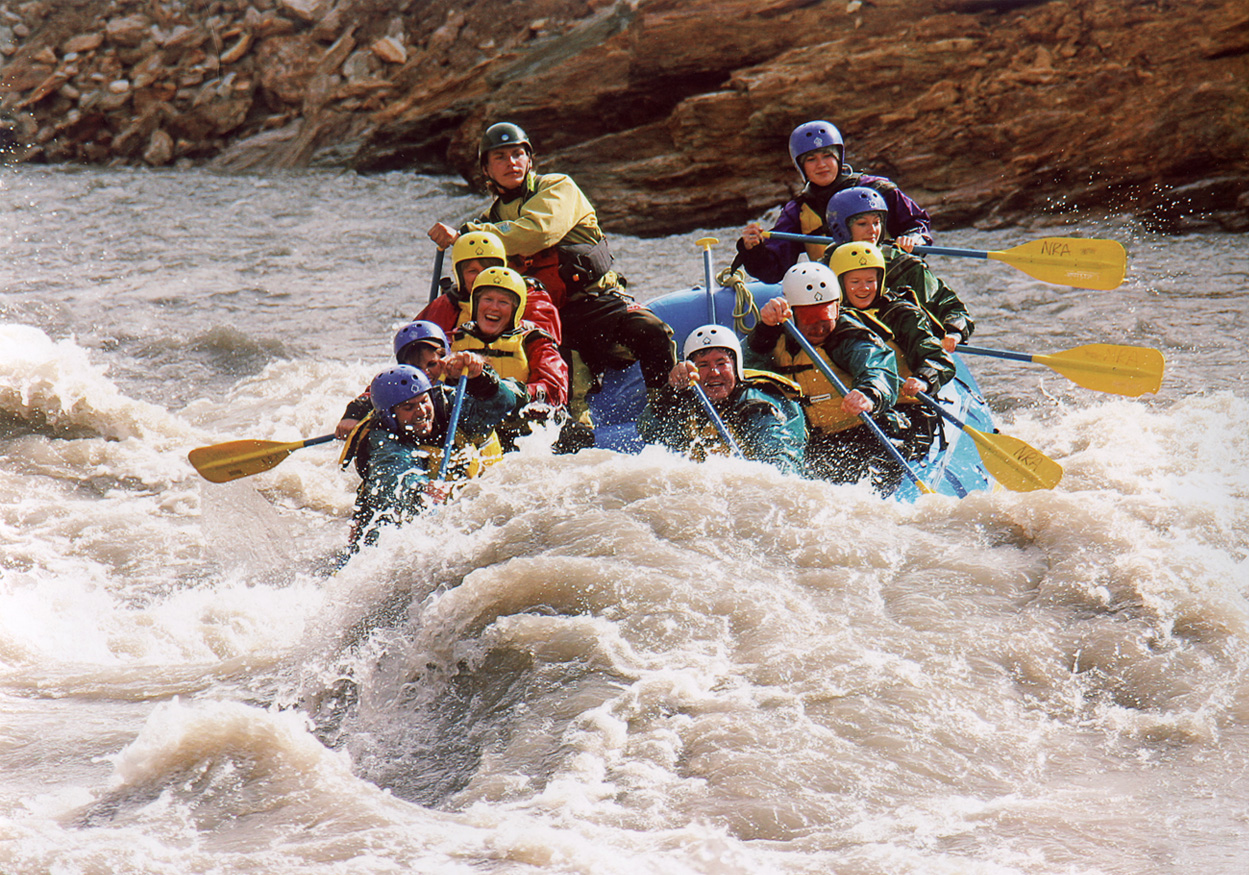 River Rafting in Alaska 2006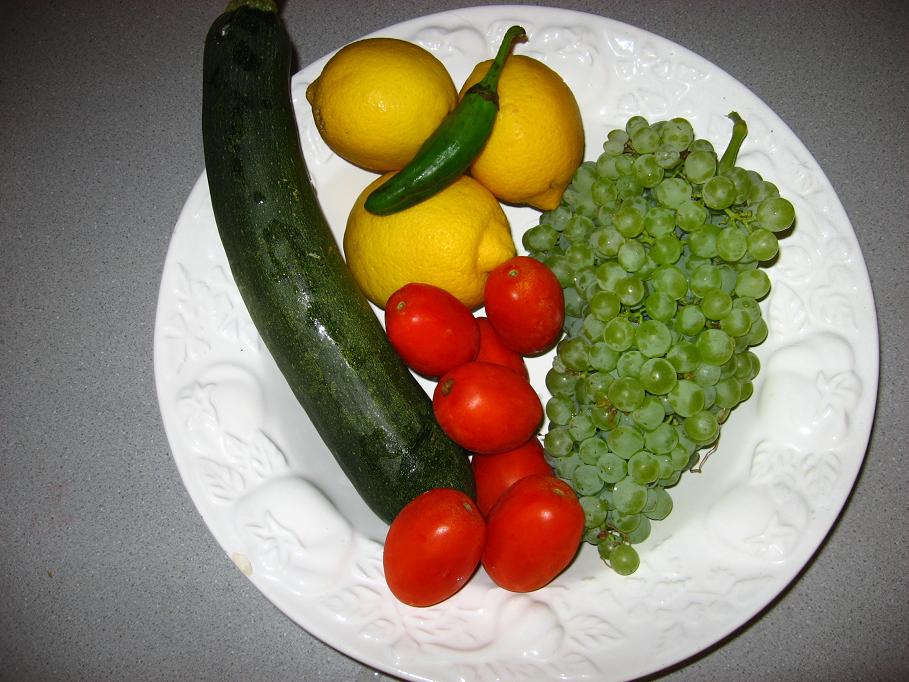 Sample of Garden Harvest 2006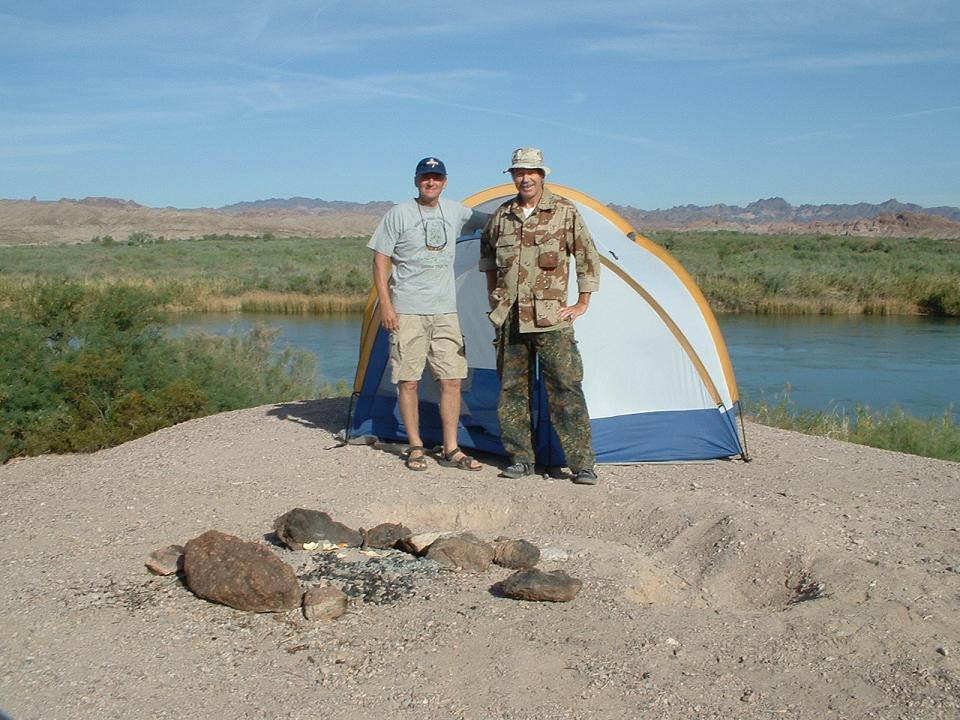 Kent doing what he loved to do.