In Loving Memory of
Nathaniel Curtis Durham, Jr.
February 26, 1943 - August 6, 2012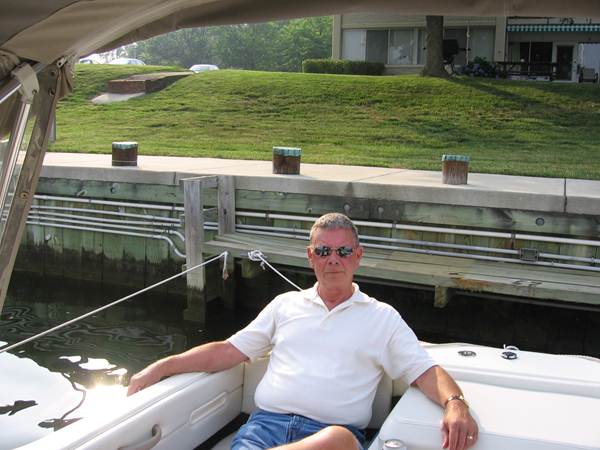 "Gone But Not Forgotten"
Nathaniel C. Durham, Jr. , 69, of Fort Pierce, FL passed away on August 6, 2012 at his home.
Curt, as he was known by most, was born 2/26/1943 in Reidsville, NC. Survivors include his wife, Patricia of Fort Pierce, FL, 2 sons and a daughter of VA & MD from a previous marriage, 2 step-sons from Port St. Lucie, FL, 5 grandchildren and step-mother, Meredith Durham of Reidsville, NC.
He was preceded in death by his parents, Hessie (Somers) and Nathaniel Curtis Durham, Sr.
Curt graduated from Reidsville High School in 196l and than enlisted in the U.S. Air Force where he served as a medic from 1961-1965. In 1967, he relocated to Fairfax, VA. where he joined the City of Fairfax, VA. Police Department. During his employment he served as a patrol officer, investigator, first line supervisor, administrator and commander. His last 7 years were as Captain until he retired in 1988. He continued to work the next 17 years in the Security Industry. From 1988-1995, he was a Director of Security for Ballston Common Mall and Eastland Mall where he directed and created a new security program and managed security operations. From 1995-2002, he was a Vice President of Security Executive responsible for government business development, contract administration and operational management . In 2002 until he retired in 2005, he was Director of Government Services where he was responsible for multiple large government security contracts.
In 2005, he retired and relocated from the D.C. area to Merritt Island/Cocoa Beach, FL before moving to Fort Pierce in 2009.
He was a graduate of the FBI National Academy (Session l32), attended the University of Virginia, George Mason University and the Northern Virginia Community College.
He had published several articles in the Police Chief and Security Management magazines.
He was a member of the City of Fairfax, Va. Retired Police Association, Honorary Member of the Florida Sheriffs Association, member of the Fort Pierce Florida Elks Lodge No. 1520 and a Partner In Hope with St. Jude Children's Research Hospital.
He was active in his condominium community, served on the Property Owners Association Board and was a member of the Men's Club.
As per Curt's wishes, no services are scheduled.
Friends who wish may contribute to Treasure Coast Hospice, 5000 Dunn Road, Fort Pierce, FL 34981.