Pat Sorrells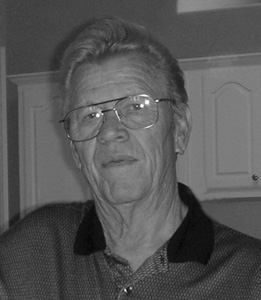 Pat G. Sorrells, 66, our wonderful and devoted father, grandfather and brother left us for his heavenly life, to reunite with many loved ones including his only son, on Thursday, October 20, 2005. He endured many months of suffering from the illness Amyloidosis, displaying amazing strength and a positive spirit to the end. Pat touched many lives with his generosity and wisdom and he will be truly missed by all.
He was born Oct. 31, 1938 to Letha Faye and Jesse Sorrells in Gilmer, TX. He graduated high school from Lovington, New Mexico in 1957 and subsequently attended Odessa College and numerous trade schools.
Pat started his own office equipment business in 1962 and was an active real estate broker for many years. After retirement, he enjoyed ranching and horse racing.
He is survived by his two daughters; Sheryl Thostenson and husband Roger of Plano, TX, Stephanie Sorrells of Addison, TX, four grandchildren; Brandi, Brooks and Taylor Thostenson of Plano, TX. and Chandler Sorrells of Lake Charles, LA, one brother; Lynn Sorrells and wife Brenda of Highlands, TX., two half-brothers; Danny and David Sorrells of Gladewater, TX, one half-sister; Linda Tew of Larmarque, TX, one step-brother; Ron Bailey of Tuscon, AZ, one step-sister; Lee Conley of Gladewater, TX, and fiancée; Carol Curtis of Sunrise Beach, TX.
He is preceded in death by his mother; Letha Faye Prichett Sorrells, father; Jesse Leonard Sorrells, stepfather; Willard Scott and son; Shane Sorrells.
Family and friends gathered Tuesday for visitation from 10 a.m. to 9 p.m. at Sunset Memorial. Funeral Services Wednesday, Oct. 26, 2005 at 11:00 a.m. at Sunset Memorial Gardens and Funeral Home, 6801 E. Hwy #80, Odessa, TX 79762. Interment followed and there was a reception, 12:30-2:30 p.m. at MCM Grande,
In lieu of flowers, the family requested memorial contributions be made to local Women's and Children's shelters.