Ronnie Whitson

Ronnie Whitson, age 41 of Latonia, KY passed away on Mon., Dec. 6, 2010 at St. Elizabeth Health Care in Edgewood, KY. He was a Machinist with Mazak in Florence, KY. A member of Bible Baptist Church in Covington, KY. An Army Veteran. He was preceded in death by his Father, Russell T. Whitson in 2000. He is survived by his Son: Russell A. Whitson, Mother: Hope Elizabeth Pyles Whitson, Sister: Janie Smith and Brothers: Tommy L. Chaffin, Timothy D. Chaffin and Randy J. Whitson
Ronnie was diagnosed with AA (secondary amyloidosis) in July 2007 and joined our on line group at that time www.amyloidosisonline.com
---
Below was Ronnie's Survivor Story page, he will be missed...
Ronnie Whitson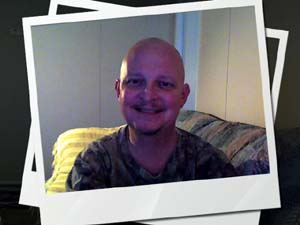 AA Amyloidosis ... Suspected cause HIDS ... Liver, Kidney involvement ... Diagnosed in June 2007
After a visit to the GI doctor for chronic diarrhea and trouble swallowing, he had me admitted to the hospital for testing. He noticed my liver was oversized and some swelling in my feet. It was during that hospital stay that amyloidosis was found. I was referred to Mayo clinic, Rochester MN. July-August 2007 diagnosis confirmed and testing was started for the cause. I was also put on a treatment of colchicine, prednasone and dexamethason. With no substantial improvement after about three months, treatment was changed to Enbrel (etanercept). The enbrel and the colchicine together were used for about the next three months. This was ineffective, in fact, things started to get worse. I have recently been told by my doctors that, at that time, they were afraid they were going to lose me. Treatment was then changed back to colchicine and dexamethason. After about three more months of limited help, and being tested for every possible known cause without success, the only thing left that seemed to fit in with my medical history was a genetic disorder called HIDS. This disorder is a genetic periodic fever syndrome. I was tested for the disorder and started the treatment for it, which is Kineret (anakinra). I immediately, within a day or two, started feeling better. When the test results, to confirm the disorder, came back they were inconclusive. The test couldn't confirm it or rule it out. Now, after about three months (July 08), I am still enjoying continued improvement. I am still far from normal but I am able to do and enjoy things that I had been unable to do. I thank God, my awesome doctors, my family and friends for all they have done. I also want to thank the ASG for the support and encouragement each member brings to me. I am glad to have become a part of this family.
Ron
AA Amyloidosis, June '07
Suspected cause HIDS
Liver, Kidney involvement
---
UPDATE 2009
I hope and pray this run of bad luck can inspire someone. In September 2008, my kidneys quit working causing my liver to stop working also. I almost died. My wife and daughter carried me to the truck and loaded me in, then off to the hospital. When we arrived I was already experiencing extreme confusion, lightheadedness, hearing loss, even light sensitivity. My creatinine was 7.6, they immediately wanted to start dialysis. As they took me to get the tube installed my memory, which was also effected, started fading fast. Next thing I remember is a nurse bathing me, it was at night, probably after the first days excitement had cooled down. We said hi to each other. She told me she had to give me a med thru the feeding tube in my stomach, it was gross and it came right back up. Guess what another bath. I went back out during the bath. I woke several times seeing different faces of my friends that had come to see me. I am not sure what order they came, but I knew they came to show their support and to pray. Finally, 3 days later I became conscious. The first people I see are my wife, she is great a real trooper, and my mom, also a trooper. It was nice for them to be there when I woke, it made asking questions about what happened easy.
I was in the hospital 18 days, and should have stayed longer but I had an appointment at the Mayo clinic. The hospital did everything to get me ready to go. There was a lot of opposition within my family, many though I was too weak to make the journey in a car. My brother, the trooper he is did it anyway. Against all odds and opinions. We made it to
The Mayo, I did need a wheelchair and get pushed or ride on a scooter. While there I found out my GFR was 6 (normal is 90+). Since then my GFR has risen to 12 and I came off dialysis and now my GFR is 15. The doctors are still telling me I need a kidney. I am A+ anyone want to donate.
Best of luck, You are in my prayers,
---
Entry for August 24, 2009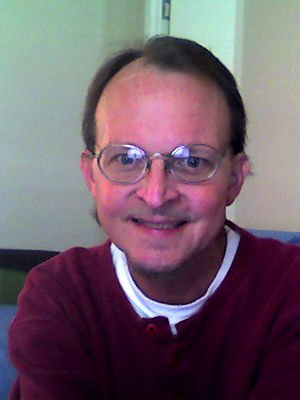 As some of you may know, I have been dealing with illness for over 2 years now (diagnosed June 2007). It is called AA Amyloidosis. This has been caused by a disorder called hyperimmunoglobulinima-D and periodic fever syndrome (HIDS). AA Amyloidosis is rare (about 3000 diagnosed cases in the US). Add to it an even more rare genetic disorder HIDS (less than 30 documented cases worldwide). The organs/systems that have been impacted are the kidneys, liver, gi tract, lymph nodes, and pituitary gland. Now, add all this together and what do you have, an opportunity for God to show His power. By the way ,we, that is man or people, do not have a cure for either. However,it is a condition that can be managed. It also caused me to go on disability for the entire time. In September 2008, I was hospitalized, in the ICU , for 18 days. My liver and kidneys had shut down and I almost died. I was on dialysis for three months afterward. That was then. Currently, I have been feeling a ton better. My kidneys and liver have partially recovered. They will likely never be back to 100% but they are functioning. Soon we will begin the process of testing for a kidney transplant. I will also likely never be able to go back to a full-time, physically demanding, traditional job. With all this weight the mind then starts taunting you and it leads to depression. Depression is contagious. What I mean is if you are depressed and quit performing the workload shifts and your loved ones have to cover your slack. This gets old fast. Soon the depression starts effecting your family and they likely will become depressed. When I realized all this was happening, with a lot of help from God, I knew something had to change, me. Along the same time-line the doctors were finally able to figure out more of what had been effected by this illness, and they were successful in finding a treatment combination that has been effective. Only God could work out the timing of everything so that it all happened in the correct order to be successful. Now I am medically feeling great, not 100% but massively better. Mental recovery is happening even faster. Now I feel so motivated, and to be able to contribute to the family in a positive way is in itself inspiring. I was literally letting myself waste away. God had to let me get to the point of being sick and tired of being sick and tired so that I would change my habits. Guess what, it worked. I have even been led to start my own business. I am still training, but I am loving it. The reason I like it so much is because I am able to take what God has shown me throughout my life. A lot of it since I became sick. Give the information to others, and if they see the value in it, and they invest the time required to change, it can change their lives and give life of their family. The work is on the computer, so no strenuous physical exertion. It is easy, so easy that my 8yo son can do it! Lastly, it helps others to feel appreciated and important, and you cannot put a cash value on it. It is priceless. Imagine making people smile, helping them improve their relationships and getting paid to do it. This is the truly amazing part. Anyone, yes even you can, do it successfully if you follow the instructions. It has been a great experience for me. I am glad I took the chance and invested my efforts in change. It is really paying off, in my life, in my beloved wife's life. Our kids lives, and the lives of everyone who receives the blessing. It does my heart good. Thank you for your prayers and support I really appreciate it. If there is anything I can do for you, prayer or whatever is in my power, let me know.
Have a great day, I am!
Ronnie Whitson
r0nniew@yahoo.com
Ron Whitson
Whitson Investing
Investing in what matters most. Your relationships!
www.sendoutcards.com/whitson
Secondary or AA Amyloidosis, June '07
Secondary to Hyper-IgD and periodic fever syndrome or HIDS
Liver, Kidney, GI tract, Pituitary Gland,& Lymph involvement
Kidney failure Sept. '08
Kidneys recover GFR 12, off dialysis Dec. '08
Kidneys continue recovery GFR 15 Apr '09
www.sendoutcards.com/whitson