Scott Davis
Dear Friends,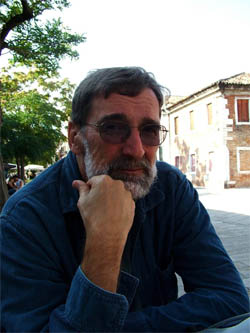 It is with a very heavy heart that I share with you that the love of my life, my best friend and my husband, Scott Davis died on Tuesday, January 31, 2006. We were in Boston to see if there was anything that they could do to slow or stop the recently rapid progression of the Primary Amyloidosis. Scott was part of the Tandem SCT trial program at Boston Medical Center and had been through 2 Stem Cell Transplants (July 2001, August 2002). He had also taken Revlimid in 2005. From 2002 until early 2005, his disease seemed to be held somewhat at bay. Although Scott had a partial response to the treatments, the amyloid continued to deposit in his heart and in the afternoon on January 31st, his heart beat and then stopped.
I will never forget the wonderful doctors, nurses and other members of the BMC staff. They gave Scott excellent medical care, genuine caring, honest answers, and loving support. Even thought we live in NC, throughout Scott's illness, they have been as close as a phone call or email. Their rapid replies gave me complete confidence that they were on our side no matter where we were or what was going on with Scott's health. And the care they took of me the day Scott died allowed me to grieve while surrounded by love.
Below is the web address for the obituary that was in the Charlotte, NC paper on Friday, Feb 3.
http://www.legacy.com/charlotte/DeathNotices.aspPage=LifeStory&PersonID=16575050
I've asked for memorials to be sent to the Amyloid Research Fund, 715 Albany Street, K503, Boston, MA 02118.
I continue to hold all of you gently in my heart.
Darla