William J. Brown (Bill)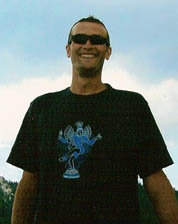 On November 22, 2006, of Bellmawr, NJ for 41 years.
Beloved son of Jennings E. (Fred) and the late Sadie M. Brown (nee McCleery). Loving brother of Jay Brown, Virginia Lambert, Elizabeth Bower, Carol Polillo, Roger Brown and respective spouses. Also survived by many nieces, nephews, family members and friends. His loss will also be felt by his friends and co-workers at Genesis Healthcare in Voorhees, NJ. Bill touched many lives with love, kindness and compassion and he will be missed dearly.
Bill was diagnosed with Amyloidosis in early June 2006. He was preparing for a stem cell transplant and 2 weeks prior to the transplant he fell ill and was hospitalized. He was never able to fully recover. Bill was hospitalized off and on from June 2006 until November 22nd 2006 when he lost his fight with the disease.