Anne Robinson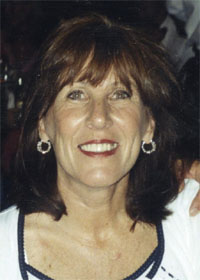 Anne Robinson passed away October 17th, 2009 at University Hospital from her battle with Primary Cardiac Amyloidosis.
Anne began her extraordinary journey on March 24, 1949 in Lincoln, Nebraska. Parents, Bill and Lovie, were proud of her as they watched her grow throughout the years. Anne, her twin, Diane, brothers Bill and Brad, and sister Lori shared a childhood of wonderful memories. They continued to gather as adults and share events and holidays with their children and grandchildren; with Anne frequently providing a surprising flair!
Anne attended Colorado State University with a major in Social Work; and there began her professional journey and passion for making a difference in the lives of children. Anne started her career with Beacon Center in 1974 as a live-in house parent and continued on as Executive Director for the remainder of her life.
Anne's devotion to her entire family was at the very core of her being. Her children, Michaely and Braden, were the light and passion of her life. Anne and her husband, Gary, shared a love story and friendship that was filled with romance, respect, humor and adventures. Every day she brought tremendous love, laughter and kindness into their lives. She devoted herself to their happiness by sharing special days, giving surprise parties, and making each of them feel as if they were the most special person in the universe.
Anne treated every single human being with incredible grace and dignity. She was the most honorable of people and her integrity and honesty were beyond reproach. Love was stamped on her heart and family devotion became community devotion as she helped thousands of kids and families during her lifetime. Along the way she met a lot of people; and they will attest to her driving passion and extraordinary accomplishments at home and away. If anyone has lived as a person of the highest character, it was our Anne.
"Carpe Diem" ~Anne
(Seize the Day)