Elizabeth K. "Betty" Anderson (1951 - 2014)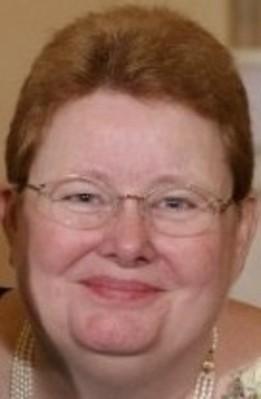 Elizabeth (Betty) K. Anderson, 63, died surrounded by the love of her family and friends on July 25 after a lengthy battle with amyloidosis. Betty was born on April 15, 1951, in Madison, SD, to Lester and Margaret Smit. She graduated from Madison High School and received her undergraduate degree in English from Dakota State College. She obtained her Master's Degree in English from Augustana College in Sioux Falls. During Betty's 36-year career in education, she taught composition and literature at Lincoln and Roosevelt High Schools in Sioux Falls and at Colorado Technical Institute.
During her senior year in high school, Betty met the love of her life at a regional All State Chorus rehearsal when the director asked the singers to introduce themselves to those standing near them. Just before her senior year in college Betty married her high school sweetheart, Larry Anderson. They shared 42 years together enjoying shared faith, family, friends, careers, books, music and travel.
Betty is survived by her husband, Larry; her three children, Matthew (MJ) and Dianna of Sioux Falls and Marc, with his wife Carrie and their daughter, Vera, of Huron, SD; two sisters, Karen (Swain), of Traveler's Rest, SC and Kathy (Wehde) of Sioux Falls; best friend, Mary Remmark, of Sioux Falls; and numerous much loved relatives and friends. Betty was preceded in death by her parents and her brother, Craig.