Carol Saleska Stone, April 24, 1946 - December 11, 2014
Goodbye with love to my Aunt Carol…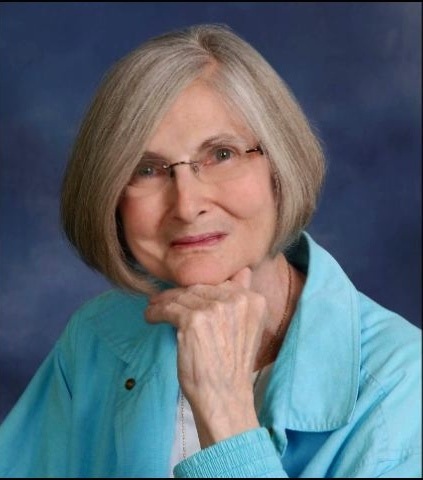 Carol was that "cool aunt"-young enough that I remember her "sweet sixteenth" birthday and her graduations from high school and from nursing school. What my mom refers to as times Carol took care of us kids felt to me like times we just got to spend together. She gave me my first frozen custard. You'd have to be from Milwaukee, WI like she was to truly know what frozen custard is! Her ever-present smile and laugh and excitement about everything were infectious. Her love and passion and compassion for you and others were so obvious in every conversation and in all her life's work. And oh my!-there was nothing she would not do for her boys she loved so much…Jeramy, Jonathan, and Joshua!
She was the type of aunt who drops everything, takes off work, and drives 500 miles (that's like driving from Pittsburgh to Chicago) to see you for the day when she hears you'll be "nearby." When I was diagnosed with AL amyloidosis, and before my transplant, I took a dream trip to Baja to pet the whales, which left from San Diego. So Carol drove down from Stockton, CA to meet me there! And she shared every step of my amyloidosis journey with her friends who were all praying for me.
I loved sharing with her having babies together-her son Joshua was born the same month as my daughter. But I never would have wished to share having cardiac amyloidosis together with Carol. But we did. She was diagnosed a year later-it would have been sooner. She was a nurse after all, and recognized my symptoms in herself and asked to be tested-but it wasn't discovered until months later that a heavy chain rather than free light chain test had been performed in error. But her friends already knew all about amyloidosis from me and became amazing caretakers for Carol.
Everything about the amyloidosis was a struggle, she was not well enough for a transplant, she had to quit working, insurance was a struggle, finances were a struggle, even riding in a car. But given a break from treatments this last year, and realizing she could feel again and feel excited again, Carol moved into a too-good-to-be-true place on a lake, joined a knitting group to make prayer shawls, took a month long trip back to visit family in Milwaukee-a trip we never expected her to be able to make again, traveled to Alaska, and enjoyed preparing for the Christmas she loved so much. Her new excitement and exuberance and vitality were impossible not to notice. As if they had been pushed down these last four years since her diagnosis, wanting to get out.
The morning she died, she was found sitting looking toward her windows to the lake she loved, surrounded by her Christmas decorations, with a look of indescribable peace. She will live on in her boys and all who loved her.
On the birthdays of my transplant for amyloidosis, I invite friends to join me on a frozen custard birthday tour in Milwaukee, and now I will dedicate that frozen custard tour to Carol, with love forever.
I will close with a poem written by Carol for my dad's memorial service, which was also read at hers (along with singing of Christmas "carols"):
A light has gone out
A voice is silent
The music has stopped
The bow and fingers no longer move


There is a deep loss
A deep sadness


It is quiet
dark
sad
empty
the ground is wet with tears
But there is also peace and hope


The grief is deep and all encompassing but not devastating
Sadness is deep but not debilitating

This grief is not angry
It is fully felt and goes throughout my thoughts, soul, spirit and body -- but it is not angry at this loss
In the previous loss there was anger but no more. It is replaced with peace.


A peace which gives strength and hope and warmth and purpose.

A light has gone out
but there is still a warm glow
A warm glow which will in time become warmer and brighter with the many memories of a special life. And that glow will stay with us into the future.


by Carol Jean Stone