David T. Uman

David T. Uman
Passed away peacefully at home surrounded by loving family on February 20, 2013 at the age of 74. He was born on December 17th 1938, in Sacramento California, where he met his wife of 51 years, Judy Uman. He served with the US Army for two years and retired from the United States Postal Service in 1992, with over 50 years of service. He moved to the Yuba City area in 1974 with his wife and three children.
He is survived by his wife Judy Uman of Yuba City; son Ron Uman and his wife Tracie of Mt. Aukum; daughter Martha Valdivia and her husband Alex of Chico; son Tom Uman and his wife Debbie of Yuba City; a sister Pat Dutton of Bigfork, Montana; grandchildren, Ryan, Justin, Nick, Josh, Matt, Elisha, and Tina; 5 great grandchildren, and numerous nieces, nephews and cousins.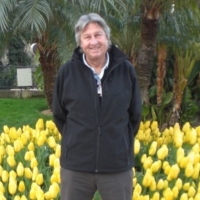 He was preceded in death by his parents, Laverne and Lois Uman.
David was a volunteer for the American Cancer Society Discovery Shop, and an active member of the Yuba City Pride Lions Club. He loved his gardening and playing cards, but his favorite pastime was spending time on the beach with his grandsons Ryan, Justin and Nick.