K. Edward Jacobi
AGE: 73 • Little Silver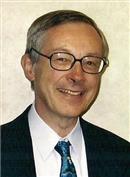 K. Edward Jacobi , 73, died peacefully March 16, 2016, at his Little Silver home of amyloidosis and Waldenstrom's macroglobulinemia, a rare cancer of the blood. Mr. Jacobi was born March 31, 1942, in Bridgeport CT, the son of the late Karl Moore Jacobi and Elise Haldeman Jacobi, and was a resident of Little Silver since 1948. He was a graduate of Red Bank High School, Lehigh University with a history major, graduating Summa Cum Laude and Phi Beta Kappa, and Harvard Law School. He was an Associate Attorney for Pitney, Hardin and Kipp in Newark and then Vice President and Trust Counsel of Midlantic National Bank in Edison. Specializing in probate law, Mr. Jacobi was a partner in the law firm of Carton, Witt, Arvanitis and Bariscillo in Tinton Falls and most recently Of Counsel at Zager, Fuchs LLC in Red Bank. Mr. Jacobi was a strong believer in community service. He was the chairman of the Monmouth County Agricultural Development Board for nine years and during his tenure on the Board, helped preserve thousands of acres of farmland in the County. He served on planned giving committees for Monmouth University, Meridian Healthcare and the American Red Cross. He was a Little Silver Councilman, a member of the Environmental Commission, and the Zoning and Library Boards. However, his greatest pleasure was serving for 41 years on the Little Silver Planning Board and being its chairman for the last 24 years.
Edward was an active member of the Embury United Methodist Church in Little Silver for 62 years and served as church treasurer, finance chairman, president of the Church Council, a member of the handbell choir, and the Embury Dough Boy for the Pie Make. He also served as President of the Board of Trustees of the United Methodist Southern New Jersey Conference, President of the Greater New Jersey Methodist Foundation, Vice President of Nine Wall Street Corporation of Red Bank and a Director of the United Methodist Homes of New Jersey. Mr. Jacobi's interests included history, reading and genealogy. He participated in the Non-Fiction Book Group of the Little Silver Library and the awesome Classic Literature class of SCAN. He and his wife Katharine loved to travel and together visited every state except Alaska. They also visited over 30 countries and had very special memories of Scotland, Germany, Turkey, Israel, Jordan, Russia, and Egypt. Paris held a very special place in their hearts.
He is survived by his beloved wife of 31 years, Katharine E. McCleary, his loving daughters Ellen Peifer and her fiancé Bill Maglio of Point Pleasant and Jane and her husband John Mawicke of Kenilworth, IL, his cherished grandchildren Corine Peifer, Jay, Grace and Anna Mawicke, his brother Jeffery Jacobi of Eatontown, and his mother-in-law Mary G. McCleary of Cheshire, CT.