Elise Emilie Nollenberger (1951 - 2016)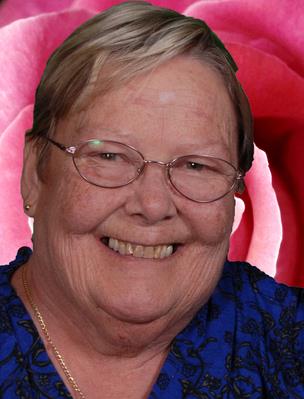 Smyrna, TN


Elise Nollenberger died at home on February 9, 2016, after struggling with health issues for over 20 years. She is at peace after a long fight.

Elise was born on July 2, 1951, in Pontiac, MI, to Walter and Viola Nollenberger. She graduated with an associate's degree in nursing from Indiana University and with a Bachelor's in Nursing from Loyola in 1989. She practiced as a nurse in Indiana, Louisiana, and Tennessee until 2007. She was diagnosed with amyloidosis in 1995 and was told she had two years to live. She was advised to seek medical attention at Boston University Medical Center and was the first patient already on dialysis to receive a stem cell rescue in 1996. She received two kidney transplants - one in 1997 and the second in 2007. She is the longest living patient with amyloidosis and has been written up in several medical journals.

She loved her family and her animals and always welcomed guests, friends, and all of her caregivers with a big smile and a positive attitude. She spent many long hours playing "Word with Friends" to keep in touch with all her friends.

Elise is preceded in death by her father (Walter G. Nollenberger) , her mother (Viola M. Nollenberger), a brother (Paul J. Nollenberger), and a nephew (Bruce Nollenberger).

She is survived by her godchildren Stephanie and Stephen (Maggie) Gieseler, their mother Chris Gieseler; her sister Nancy Nollenberger Sallee, her brothers James W. Nollenberger (Beth), Ralph J. Nollenberger (Becky); Karl F. Nollenberger (Christa), as well as nine living nieces and nephews, 18 grandnieces and grandnephews, and one great grandnephew; and her caregiver Brenda Patterson.