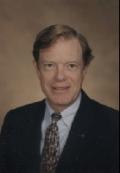 Dr. Franc Alexander Barada, Jr., Durham rheumatologist, died peacefully at UNC Memorial Hospital on February 8, 2015, a few weeks shy of his 70th birthday, after a courageous year long battle with multiple myeloma, amyloidosis, and end-stage renal disease.
"Andy" was born on February 26, 1945 and grew up in St. Louis, Missouri. He was a graduate of St. Louis Country Day School, Wesleyan University, and University of Virginia Medical School. After internship at University of Wisconsin, he completed residency and fellowship at the University of Virginia, in between serving as Chief of Medicine at Fort Defiance Indian Hospital on the Navajo Reservation in Arizona. He was Assistant Professor of Rheumatology at Duke and in 1982 founded Durham Rheumatology. A dedicated physician, he served the Durham community for over 30 years, most recently in association with Triangle Orthopaedic Associates.
He worked tirelessly to give back to both his medical and local communities. He served as President of the Medical Staff at Durham Regional Hospital and President of NC Rheumatology Association. He was a faithful member of Durham Downtown Rotary and a loyal supporter of Senior PharmAssist, Habitat for Humanity, and Rotary International. He helped found Project Access of Durham County to secure medical specialty care for the uninsured. He was a lifelong athlete and strong proponent of exercise and healthy eating. From the football fields at Country Day School, tennis and squash at Wesleyan, to track meets with Carolina Godiva Track Club and many golf outings later in life, he delighted in pushing himself and others to new heights.
He will be remembered as a trustworthy and dependable friend, loving grandfather and father, and devoted husband. He was predeceased by his parents, Franc Alexander Barada and Mary Jane Baumes Barada. He is survived by his wife of 46 years, Placide Noell Barada, son, Taylor Alexander Barada, and his wife, Stephanie, of Los Altos, CA; daughter, Grace Barada Bell and her husband, Omar, of Alexandria, VA; and four grandchildren, Jackson Barada, Peyton Barada, Aidan Bell, and Olivia Bell. He is also survived by his sister, Mary Barada Taddiken and her husband John of Lucas, Texas.
The family is grateful for the compassionate and creative care of Dr. Patrick Nachman and Dr. Peter Voorhees, the kindness of the staff at the medical centers, and the support of his many friends throughout the past year.