Ivan Gabor Szanto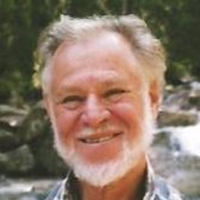 Ivan Gabor Szanto
Age 79, passed peacefully the morning of July 1, 2013 of complications from congestive heart failure and amyloidosis.
The son of Agnes Bela and Laszlo Szanto, Ivan was born in Budapest, Hungary on May 9, 1934. He attended the Technical University of Budapest, majoring in Chemical Engineering. He fled the country during the 1956 Hungarian Revolution with his grade books sewn into the hem of his coat. After assisting in a refugee camp in Austria helping to process other Hungarian refugees, he came to the U.S. where he was accepted into Cornell University. He was embraced by the brothers of Acacia Fraternity, who took him in and provided room and board during his stay. He completed his Master of Science degree in Chemical Engineering and worked for Olin Mathieson before completing law school at the University of San Francisco.
He was hired by the DuPont Company in their patent and trademark training program in Washington D.C before settling in Wilmington. He later worked in the patent/legal department at Hercules Inc. before retirement in 1999. He always said he had the best job in the world because it coupled the creativity and cutting edge inventions in science with the intricacies of patent law.
Ivan had a great sense of humor, quick wit and immense passion for life. He truly enjoyed indulging in various food specialties, exotic entrees and delectable chocolate treats. He played squash for many years at the Central YMCA, later switching to tennis where he played at both the DuPont and Hercules Country Clubs. He was an avid whitewater paddler with the Wilmington Trail Club. He never missed a Tohickon release, made many trips to the Cheat and New Rivers and was always up for a wildcat trip. His love of music spanned the spectrum, from opera and Transylvanian rock and roll, to Bach, the Beatles, and Andrea Bocelli. With his wife of 28 years, Jennifer Brown, he enjoyed camping, downhill skiing, biking, and international folk dancing, and travel, with frequent trips to Acadia National Park, Budapest, Hungary, and other European venues. More exotic destinations included Seoul, Korea and China. His regret was not getting to Hawaii, Alaska, Greece and Turkey.
Nothing could match his love and devotion for his two daughters, Marianne and Deborah, and of his three grandchildren. He exemplified the description of a doting father and grandfather always joining (or creating) fun from a child's perspective. Rain or shine, he frequently commuted up the NJ Turnpike to New York or Connecticut for a birthday celebration, soccer match, holiday, graduation or similar activity.
In addition to his wife, he is survived by his loving daughters, Marianne Szanto Owens and Deborah Szanto, sons-in-law Peter Owens and Ted Phillips, three grandchildren, Brian Owens, Lauren Owens, and Tyler Phillips, and cousin Michael Vermess and wife Camille. In Hungary, he also leaves his best friend, Glasz Endre and family, and Baranyai Marika.