James "Jay" Johnson Allen
January 31, 1958 - February 15, 2016

Raleigh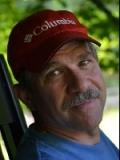 James "Jay" Johnson Allen, Jr., was born in Laurinburg, NC, on January 31, 1958. He received his Electrical Engineering Degree from North Carolina State University and worked for IBM for 31 years, where he was awarded several patents. He most recently was working for Lenovo.
Jay's real life story centers around his love for his family, friends, and fishing. He carried his love for the outdoors throughout his life. He and his wife, Patricia Jane Allen, daughter Robin and husband Adam Drechsler, and predeceased son, Greg Allen, shared many adventures from the mountains of North Carolina to Down East. Jay was a highly skilled craftsman, and was always working on two or three projects at a time. He shared his skills with the community through mission work with his church. Whether it was making homes warmer, safer, and drier with the Appalachia Service Project or mucking out homes after hurricanes, it was how he showed love for others.
Jay is the son of Jimmy (deceased) and Christine Allen of Apex, and brother to Joyce and husband Bill Westerman of Williamsburg. He has many nephews and nieces who loved their
Uncle Jay. - See more at: http://www.legacy.com/obituaries/newsobserver/obituary.aspx?n=james-allen-jay&pid=177743560&fhid=10726&eid=sp_ommatch#sthash.wIUDfdyO.dpuf