Janet Marie Schroyer, 78
APRIL 4, 1936-DEC. 24, 2014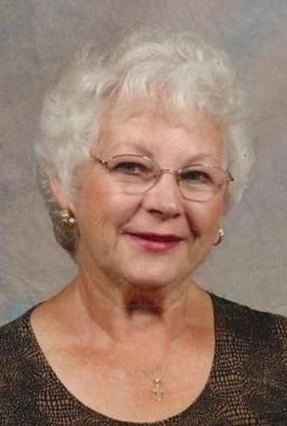 Janet Marie Schroyer, 78, of South Pointe in Hagerstown, MD, passed away from this life into the eternal care of her loving Lord and Savior on Wednesday, December 24, 2014, after a four-year battle with amyloidosis.
Born April 4, 1936 in Smithsburg, MD, she was the daughter of the late Albert L. and Mary E. Harne Pryor.
Janet was a 1954 graduate of Middletown High School. She was a member of Virginia Avenue Church of God.
Her special interests were crocheting, gardening, cooking, reading and gospel music. She had a special love for children, and for years ran a day care in her home. Janet, with her quiet spirit, was a loving wife, mother, grandmother, great-grandmother, and friend to all who knew her.
She is survived by her husband of 60 years, Donald Schroyer; two daughters, Sharon Guyton and husband, Steve, of Hagerstown, and Donna Feltner and husband, Michael, of Stephens City, VA; two sons, Randall Schroyer and wife, Beth, of Hagerstown, and Brian Schroyer and fiancée, Beth, of Boonsboro; three sisters, Betty Grossnickle and husband, Robert Lee, Mary DeLauter and husband, Robert, and Martha Wiles and husband, Charles; one brother, Dennis Pryor; two granddaughters, Ashley Anderson and husband Matt, and Whitney Schroyer and fiancé, Sean; one grandson, Logan Feltner; and one great-grandson, Landon Anderson.
In addition to her parents, Janet was preceded in death by one sister, Esther Grossnickle.