Jeffrey Scott Hanssen
1964 - 2015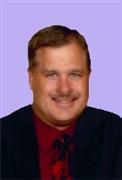 Jeffrey Scott Hanssen, 51, passed away peacefully at his home in Rupert, with his wife by his side, Tuesday, May 12, 2015. He was called up to his Heavenly Father after a well fought battle with two rare blood cancers, Multiple Myeloma and Amyloidosis. He fought the good fight to be here as long as possible to take care of his wife Tina, and his children, Jaime and Tyler.
Jeff was born March 31, 1964 to Melvin and Barbara Hanssen of Boise, Idaho, who were always there to support and love him throughout his life. Jeff's childhood to graduation was spent in Boise with his parents and his older brother, Mike Hanssen. They attended McKinley Elementary School, West Jr. High and Borah High School together. He played center for the Borah Lions football team and they were State Champions in 1982, the year of his graduation. After high school, he attended Santa Rosa Junior College and played linebacker on their football team.
Jeff married Valerie Hart in September, 1984 and they were married until 1996. During their years together they had two beautiful loving children, Jaime Nicole Hanssen, 28, and Tyler Scott Hanssen, 24. During these years, Jeff had an illustrious and successful career in retail. He began his career with Payless Stores in Boise, then working in various stores in Washington and Oregon. During his Payless career, he became the youngest assistant manager in their company at that time. In 1989, he went to work in Denver for Target, then returned back to Boise in 1991.
Jeff then began a remarkable 20 year career at Wal-Mart, starting in Ontario, Oregon. In 1996, he was promoted to Store Manager in Burley. He had a tremendous opportunity to open the Jerome store in 2000, one of the first Super Centers in Idaho. Even so, he had a special place in his heart for the Mini-Cassia area and had made it his home to live. After 8 years of making many friends in the Jerome store and community, he moved back to the Burley store to finish out his career and to be close to his Rupert home. Jeff believed in hard work and he mentored and respected his Wal-Mart associates in his store. He became well liked and well respected in the Mini-Cassia community.
While living in Burley in 1996, he met his future wife and love of his life, Tina Saldana. Jeff and Tina were happily wed April 22, 2000. They shared a beautiful life together, just recently celebrating their 15th wedding anniversary. During these years, they shared their love to the fullest and made the most of all their years together as partners in this life.
Just as he was driven in his work, he was driven in his personal life and in how he enjoyed his interests. He and Tina were practically a bed and breakfast, as they always had an open door for all family and friends to come at any time and any day to stay at their home. Jeff loved to fire up the grill and cook a good steak while Tina took care of the rest. They loved to entertain, share their home, and enjoy the company of family and friends always making others feel completely welcome.
As a father, he lived for time with his children. As a young boy, Tyler and his dad raised pheasants and Bob White quail. Jeff loved being there to cheer Tyler on through his wrestling, football, high school rodeo & CSI college rodeo days, and was always so proud of all of Tyler's success. Tyler shared his dad's love of the farm and they enjoyed working their cows together. Jaime was always a daddy's girl, sharing a special bond with her father and she always knew her Dad would be in her corner no matter what. Jeff would comment to others about how proud he was of Jaime and the beautiful smart woman she had grown into with a caring heart for others. Her smile would melt his heart every time. Even though he worked 60+ hours a week when Jaime and Tyler were kids, he always made the time to be at their games or events no matter what. Jeff has instilled in his children his integrity, love of life, respect for people, and hard work.
Jeff loved the outdoors and loved to hunt pheasants, chukars, deer, and elk. Many of these trips were joined by his closest friends. Even Tina loved to be by his side on an ATV, along with going on many camping trips at Redfish Lake. Also, he enjoyed one memorable family fishing trip at Queen Charlotte Safaris Lodge in Canada. He always appreciated the beauty of the Idaho mountains and truly loved the beautiful Snake River where he loved to boat and water ski. He was always thankful that he and Tina were blessed to enjoy and live on the Snake River for the past 15 years.
Jeff always loved animals, especially his cows, cow dogs, hunting dogs, turkeys and chickens. During his illness, his constant companions were his schnauzers Rudi, Pixie, and Jaxson. He loved being out on his small farm in Paul with his cows, and would spend every minute he could spare there.
To know Jeff was to immediately like him and to admire him as a great guy. He touched so many lives over the years in his work and his personal life. If Jeff called you a friend, you were, in fact, a friend for life.
He is survived by his loving wife, Tina; his daughter, Jaime; son, Tyler; mother, Barbara; aunt, Erin Brown; uncle, Darrell (Pam) Hanssen; uncle, Randall (Rose) Dickerson; uncle, Jerry Hubbell; and numerous cousins. -