Mr. Julion Anthonio Evans
July 22, 1972 - July 26, 2014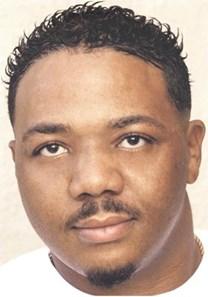 Julion A. Evans-Capers "Tony/Shellz", 42, of Tampa, passed away on July 26, 2014 at home. Julion was a native of Tampa and graduated from Hillsborough High School where he was Editor of the school paper, a member of the drama club, and the school Mascot. After graduating High School he attended a Missionary school in Michigan. Julion is survived by his loving family; husband, Kendall W. Capers; mother, Julie W. Atwood; sister, Quan (Cliff) Poole and sister-in-law, Ch'lon Capers; brother-in-laws, Anthony and Adonis Capers; aunts, Linda (Morris) Davis, Gail (Johnnie) Evans, Janet (Michael) Davis, LaFredica Hopkins, Magdalene (Leon) Green, Martha McClarin, and Minnie Walker; uncles, Wardell (Nannette) Evans, Jack (Yvette) Evans, Fredie (Kathy) Evans, and David Evans, nieces and nephews and a host of family and friends. He was preceded in death by his father Willie J. Evans and a brother, Willie L. Evans.