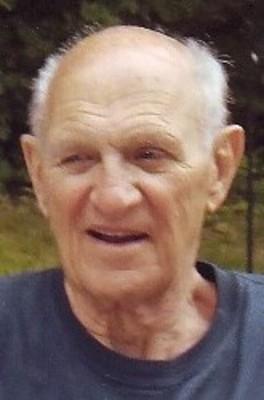 Paul Owen Bromstadt (1930 - 2014)
Paul Owen Bromstad, 83, of Grand Rapids, MN and Merritt Island, FL, passed away at home surrounded by family on Friday, August 22, 2014. Paul was born October 10, 1930 to Edgar and Angeline Bromstad in Montevideo, MN. He graduated from Grand Rapids HS and attended Bemidji State College before 38 years of employment with the Boeing Company in WA, FL, and PA. He was in facilities executive management at all locations and participated in many of the company's military, space, and commercial programs. Paul retired in 1989 to his seasonal homes in MN and FL.
He was preceded in death by his parents; brother, David; sister, Anne and spouse of 41 years, Janice, before marrying Marge Ostergaard in 1995.
Paul is survived by his children, Paula (Ron) Mitchell of Alabama, Mark Bromstad of Honolulu, HI, Lori (Scott) DeTurk of Newark, DE; brother, John (Audrey) of Cardiff, CA and Grand Rapids, MN; sister, Mary (Brian) Gilchrist of Palm Harbor, FL; brother-in-law, John Danz of Cape Coral, FL; sister-in-law, Syble Bromstad of Kinston, AL; grandson, Morgan Bromstad of San Francisco, CA; Marge's children, Linda (Thomas) Stenzel, Joseph (Lorna) Mix, Lisa Ostergaard; four step-grandchildren; four step-great-grandchildren.