Russell Joseph Dailey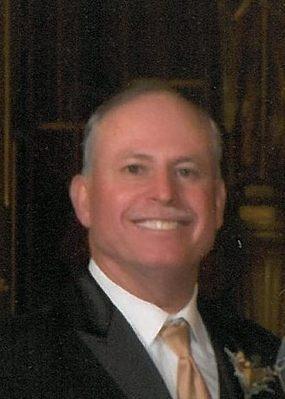 A Mass of Christian Burial will be Celebrated at 1:00 pm on Thursday, January 8, 2015 at St. Jules Catholic Church for Mr. Russell Joseph Dailey, age 60 of Scott, LA, who passed away on Sunday, January 4, 2015 from complications of Amyloidosis at Baptist Medical Center on Amelia Island, FL
Reverend Father Dan Edwards, Pastor of St. Jules Catholic Church will conduct funeral services.
Entombment will be in Lafayette Memorial Park Mausoleum.
Born in Abbeville, LA, he was the second oldest and one of seven children born to Dorothy Eve Luquette Dailey and the late Lloyd Louis Dailey. He grew up in Kaplan until moving to Crowley with his family in 1969. After graduating from Crowley High School in 1972, he attended the University of Southwest Louisiana where he studied Mathematics in the College of Liberal Arts. His father had started a family business, Dailey's Fence Company, in 1969 that provided him employment during high school and college. After college he joined the family business where he has remained and was currently serving as President. Russell was a hard working strong of faith, fair and generous man who loved his family and friends dearly.
He and his family were season ticket holders and supporters of the sports programs at the University of Louisiana at Lafayette; especially the Lady Cajun Softball team.
Mr. Dailey was a two time Mardi Gras King; in 2005 as King Ares the 17th and in 2011 as King Triton the 32nd.
He was a parishioner of St. Jules Catholic Church where he was a member of the Knights of Columbus Council 4683.
Mr. Dailey leaves behind his wife of 38 years, Karen Rome Dailey, Scott, LA; their son, Scott Dailey and his wife, Alexis; his mother, Dorothy "Dot" Dailey; his brothers and sisters, Donald Dailey, Charmaine LeMaire, and husband Johnny, Paul Wayne Dailey, Clayton Dailey and wife Ellen, Neil Dailey and wife Christine, and Catherine Gilbert and husband Craig; two grandchildren, Amelia and Samuel Dailey, as well as several nieces and nephews.
Russell was preceded in death by his father, Lloyd Dailey.