Shirley Ann (Keppler) Cisna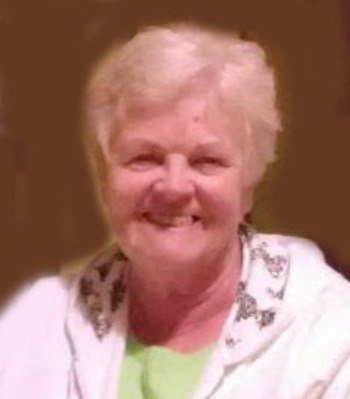 Cisna, Shirley Ann (Keppler)
Shirley Ann (Keppler) Cisna, 76, of Kimberly, Wisconsin, formerly of Strawberry Point Iowa, passed away on April 7th from Amyloidosis, a rare blood disease. She was born in Strawberry Point, on September 3, 1938, the daughter of Raymond and Olive (Lammers) Keppler. Shirley graduated from Strawberry Point High School with the class of 1956.
Shirley had previously been employed with Memorial Florist and most recently with Afford-A-Maid.
She enjoyed garage sales/flea markets and antiquing, as well as gardening and decorating. But most importantly she loved spending time with her friends, family, and grandchildren.
Country life was especially dear to her heart. She loved nothing more than visiting with her brothers and sisters and reminiscing about life on the farm. No matter where she lived she always remembered her country roots. She was especially proud of her Midwestern values.
Left to cherish her memory are her children, Michelle (Steve Hunter) Leinbach of Marshall, Wisconsin; Christine (Kenny) Wong of Madison, Wisconsin; and Craig (Bonnie) Cisna of New London, Wisconsin; five grandchildren, Alexis and Caleigh Wong, Dennis and Trevor Christensen, and Mikayla Cisna; her brothers and sisters, Janet (Tom) Thompson of Mason City; Robert (Diane) Keppler of Strawberry Point; Charles (Ruth) Keppler of Fayette; Mary (Tom) Weber of Volga; Daniel (Nancy) Keppler of Strawberry Point; and Mark (Betty) Keppler of Elkader; numerous nieces and nephews; her aunt, Yvonne (Niles) Theel of Marion; uncles, Jim Keppler of Cedar Rapids;, and Jerry Keppler of Manchester; family friend, Pete Diedrick of Greenville, Wisconsin; and sister-in-law, Mary "Jane" (Terry) Keppler-Cole of Strawberry Point.
Shirley was preceded in death by her parents; and brothers, Thomas, LaVerne, and Terrance Keppler.