July 30, 2015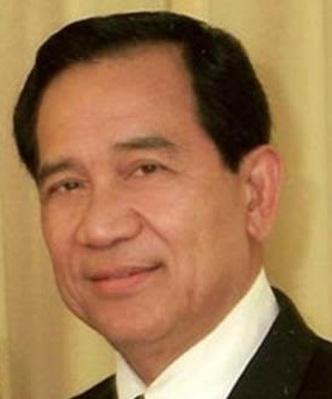 Dr. Simeon Paule Manalili Jr., age 74, died of complications caused by amyloidosis on July 30, 2015. He passed peacefully surrounded by his family at Cape Coral Hospital. Simeon was a beloved husband and father. Simeon was born in Pampanga, Philippines. After receiving his medical degree from, he moved to the United States to do his residencies in New York City. In 1974, he moved to Fort Myers, Florida where he passionately practiced anesthesiology for 41 years.
As a founding member of Anesthesia and Pain Consultants of SWFL, Simeon loved his work and was utterly devoted to medicine. He received numerous awards acknowledging his dedication, including multiple certificates of recognition from the American Medical Association and voted Physician of the Month in 2006 by Southwest Florida Regional Medical Center.
A kind and generous man, Simeon was an active philanthropist. He believed in giving back for all the fortunes that he had received. In 2015 he built a rectory for his hometown church in Pampanga, fulfilling a lifelong dream.
As an exceptional member of the Filipino community in Ft. Myers, Simeon was committed to sharing and preserving the cultures of his homeland. For several years, he served as the Executive Director of the Southwest Florida Filipino American Association. -