Terrance (Terry) V. Seller
July 30, 1946 - February 7, 2016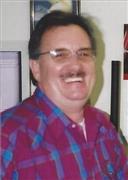 Terrance (Terry) V. Seller, 69, passed away at home in Sparks, NV on February 7, 2016 surrounded by family and friends. He had a rare genetic disease, Amyloidosis, followed by cancer. Born on July 30, 1946 in San Francisco, CA, Terry lived most of his life in Lake County, California, moving to Sparks, Nevada in 2013. He worked at The Geysers in California for 30 years. He was preceded in death by his parents, Charles Victor and Dolly Lou Seller, brother Ken Seller, and sister Linda Silveira.
Terry is survived by his wife, Lynn Johnson Seller of Sparks, NV; children Vicky (Wade) Wiseman, Kevin (Robyn) Seller and Debbie (Steve) Brown; step-children Jackie Stoebe and Lance Butcher; sister Nancy Ausano of Fernley, NV; grandchildren Melinda Knight, Melissia Knight, Makena Seller, Alex Seller, Zacary Brown, Matthew Brown, Alyssa Wiseman, Colby Butcher, and Taehlar Stoebe; great-grandchildren Hailey, Devin, Nathan and Nadia; and brother-in-law Mike Johnson. Terry also leaves a niece and four nephews. He was devoted to his family, many friends and extended family. -