Malkowski, Thomas A.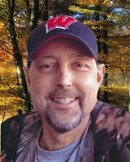 Tommy Malkowski, age 49 of Appleton, went to heaven to be with Jesus on September 20, 2016. Tommy had battled Primary Amyloidosis for some ten years. He was born in Kaukauna on February 18, 1967, the son of the late Thomas Malkowski, Sr. and Judy Malkowski who resides in Fremont. After high school, Tom attended Fox Valley Technical College and became a journeyman welder. He had several jobs over the years, but the one he treasured the most was working for Coenen Mechanical these last years. He loved his work, his employer, and his co-workers.

Tommy was a true family man. Wherever family was gathered, he was sure to be there too. He never missed a sporting event of his children or his nieces or nephews. He was an avid sports fan, of course, and cheered on the Packers, Badgers, and Brewers relentlessly. Special to him was time spent in the outdoors: at the lake or in a tree stand. It was in God's beautiful creation that he felt the closest to God and to his departed dad. He taught his girls everything they needed to know about the outdoors: hunting, fishing, and boating - they are all his daughters for sure! He and Sophia shared a special bond with their several mission trips through St. Thomas More parish in Appleton. The Malkowski house was always where the kids gathered, and the friends of his daughters were also friends of his. Everyone was welcome, all the time, and everyone loved Tommy. He was also a dog lover, and had dogs around him his entire life. Currently, he surrounded himself with Kaiser, Kasha, and Dakota.

Tom is survived by his loving wife: Colleen Malkowski of Appleton; his mother: Judy (Leroy Adamski) Malkowski of Fremont; his three adoring daughters: Samantha (Cody) Maas of Seymour; Nicole Malkowski of Appleton and her fiancÚ Eric Foate; and Sophia Malkowski of Appleton; his siblings: Terry (Craig) Langkau of Appleton; Ted (Sue) Malkowski of Greenville; and Pam (Peter) Helander of Kaukauna. His in-laws include Mickie (Andrea Rubio) Sullivan of Springfield, Virginia; Maureen Sullivan of Menasha; and Daniel (Angie) Sullivan of Neenah. He is survived also by many nieces and nephews: Kyle (Sara) Langkau and their daughter Shelby; Libbie Langkau; Josh, Jason, Jett, Holly, and "Jake" Malkowski; Amanda Goodsett; Bradley (Hunter) Goodsett and their son William; and Brian, Owen, and Bridget Sullivan. If Tommy wasn't in the woods with one of the girls, you knew he was out there with his good friend Rick Balck or at the lake with Peter Petruzzello. They will both miss him dearly. Tommy was preceded in death by his father, Tom Malkowski, Sr. and by Colleen's parents: Dan and Phyllis Sullivan.