Tillman Dennis "Tim" Byrum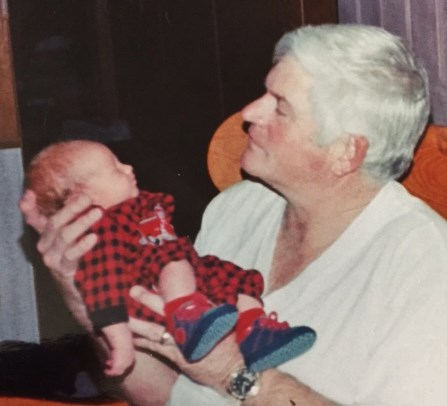 Tillman "Tim" Byrum was born May 12, 1952 (mothers day) in Lovington, New Mexico to E.V. and Annona Byrum.
On March 12, 1987 Tim married Carolyn Mackey in Lamesa, Texas. At that time he unofficially adopted Carolyn's daughter Desiree.
Sadly our precious Tim passed away at Nor Lea Hospital in Lovington, NM, A few minutes after noon on Tuesday, June 7, 2016.
Carolyn, his wife of 34 years and dear friends Liz and Ben Powell were at his side.
The evening before his passing he sat and visited with his wife Carolyn, daughter Desiree and his grandkids Deedra and Kadin Colvin. On that evening Tim told his grandson Kadin , "go get my pickup keys". Tim took the key for his old pickup off the ring and handed it to Kadin and said, "take care of it son". That is just an example of what kind of a man he was.This amazing man was beautiful from the inside out. Tim graduated from high school in Plains, Texas where he was the captain for the Plains Cowboys basketball team Tim worked from the time he was old enough to drive, until a few days before he passed away, he was awesome at anything he did whether be it growing the most beautiful garden you've ever seen, driving a crude oil transport tanker, driving a tractor, working on windmills, gathering sheep or helping brand cattle. He also loved riding motorcycles. This world has never seen a more honest, patient and loving person.He loved to spend time with his family, friends and especially his grandkids.
In August of 2011 Tim was diagnosed with Multiple Myleoma and a rare disease, Amyloidosis (amyloidosis.org) and was given only months to live. Prayer, love, amazing specialists we were blessed to have almost five more years with him.
Tim is survived by his wife; Carolyn (Mackey) Byrum; daughter; Desiree, grandkids; Kadin and Deedra; Son-in-Law; Travis Phillips, Brother; Eddie Byrum several nieces and nephews, Dear cousins and many long time friends and other distant family members. He is also survived by his beloved furry family, English bulldog; Abbigail, and his Jack Russell; Sweet Pea.
There is no doubt Tim joined his parents, mother-in-law Syble Potts Mackey Bonner, sister-in-law Maralyn Byrum and many other dear friends and family who passed before him. Tim is no longer in pain but in the arms of angels.
Those we love don't go way, they walk beside us every day. Unseen, unheard, but always near. Still loved, still missed and very dear. Death leaves a heartache no one can heal, and leaves a memory NO ONE can steal.John 3:16- For God so loved the world, that he gave His only begotten son, that whoever believes in Him should not perish but have eternal life.
Obituary lovingly written by family