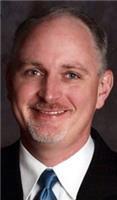 William John "Bill" Benamati, 47, of Curwensville and formerly of Barnesboro, passed away in the loving arms of his wife on July 29, 2016, at the University of Maryland Medical Center, Baltimore, Md., after a lengthy battle with Familial Amyloidosis.

He was born on Oct. 12, 1968, a son of Jean M. (Tomallo) Benamati, Northern Cambria, and the late David V. Benamati.

Bill married his high school sweetheart, Julie M. Kline, on May 26, 1990, at St. Nicholas Roman Catholic Church, Nicktown. He is survived by their three children, Alyssa Kate, Adam William and Ashton James, all of Curwensville.

He is also survived by a sister, Gina M. (Barry) Long of Penfield and a brother, Christopher R. Benamati and his companion, Tina Scott of Northern Cambria; his mother and father-in-law, John and Linda Kline of Nicktown; a brother-in-law, Matthew (Kathleen) Kline of Frostburg, Md.; three sisters-in-law, Kelly (Frank) Nicolini of Buford, Ga., Molly (Ritchie) Barlow of Hickory, N.C., and Lori (Jonathan) Rossio of Frederick, Md.; also several nieces and nephews.

He is also survived by his dear friend and father figure, James H. Pritchard of Altoona; also numerous aunts, uncles and cousins.

He was preceded in death by his father on Nov. 24, 2007; his older brother, David R. Benamati on May 31, 2009; his paternal grandparents, Delmo B. and Mary A. Benamati; and maternal grandparents, John C. and Magdalena Tomallo.

He was Roman Catholic by faith, and had volunteered for several years as a religious education teacher at St. Timothy Catholic Church, Curwensville. He was a former first degree knight in the Knights of Columbus.

Bill was a 1986 graduate of Northern Cambria High School, a 1988 graduate of The Pennsylvania State University, and a 1989 graduate of The Pittsburgh Institute of Mortuary Science. Bill began his career in funeral service as an intern at Spitler Funeral Home Inc. of Montoursville, Lycoming County. He later joined Service Corporation International and served families for several years as location manager at The Bennett and Houser Funeral Home Inc. of Clearfield and The Mohney–Yargar Funeral Chapel Inc. of DuBois.

Due to health complications, Bill retired from funeral service in 2013, but he continued to serve families on a casual basis at the Chester C. Chidboy Funeral Homes of Curwensville and Clearfield. Bill was especially grateful to the Chidboy family for giving him the opportunity to continue being useful in funeral service despite his health challenges. Bill was known for his professionalism, compassion, and attention to details. He was a member of the Pennsylvania Funeral Directors Association and the Clearfield-Jefferson Funeral Directors Association. He was a former board member of the Clearfield County United Way and a past president of the Rotary Club of Northern Cambria.

Bill was a gifted artist, with a talent for oil and acrylic painting. Most of his artwork is hanging in his home with blue ribbons won at the Clearfield County Fair. Bill was also a gifted baker, as he crafted wedding cakes, special occasion cakes and cookies since age 14, which eventually helped pay his way through mortuary school. His last wedding cake was crafted on May 28, 2016.

He was a former Curwensville T-ball coach and an enthusiastic supporter of the Curwensville Area High School Marching Band, Golden Tide Football, and Golden Tide Golf Team. He also enjoyed traveling, particularly to any warm beach. He was blessed to enjoy trips to Maui, Hawaii, with his wife in 2006 and again in 2015 to celebrate their 25th wedding anniversary. Bill was also an avid Penn State Football fan and recently became a Pittsburgh Penguins hockey fan.

Bill received a simultaneous heart and liver transplant on Feb. 21, 2011, in Baltimore, Md., in his fight against Familial Amyloidosis. The generosity of his donor family provided him with almost six years more years of life with his beloved family. He was a volunteer speaker for Donate Life Pennsylvania and the Center for Organ Recovery & Education.