William F. "Bill" Ward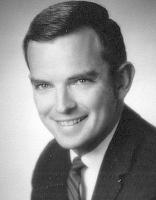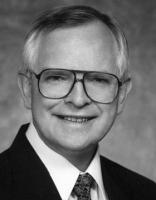 WILLIAM F. "BILL" WARD
November 15, 1939 ~ August 5, 2015
"Bill never brought attention to himself.
He always worked and played hard, and gave back
to his community far more than he took from it.
He was deeply loved by those who knew him."
Bill Ward was born to Fred and Evah (Gentry) Ward of Wytheville, VA on Nov. 15, 1939. He graduated with an engineering degree from Virginia Polytechnic Institute (Virginia Tech) in 1961.
Bill joined the US Air Force as a lieutenant and was sent to Vietnam where he helped build bases and other projects. After he returned to the US, he went to work for Morrison-Knudsen Company, building a dam in Hells Canyon, ID.
Bill met and married the love of his life, Flo (Hedges) Lounsbury in 1965 while they both worked for M-K in Boise. Flo was blessed to have Bill adopt her two children, Jerry and Cindy. In the next five years, they welcomed two more daughters, Mindy and Heather. The Ward family moved across the West following engineering projects from Idaho to California, then finally settling in Vancouver, WA in 1977. It was a beautiful partnership that lasted fifty years.
Bill was very active outdoors; he enjoyed camping, bicycling, hiking, skiing, and kayaking. He climbed Mt. Hood and Mt. St. Helens and taught his children and grandchildren outdoor skills. While Bill wholeheartedly embraced life in the Northwest, he remained a true Southern gentleman. He raised his family and quietly touched the lives of countless people.
Bill was a member of First United Methodist Church and enjoyed stretching his beliefs in adult Sunday School. He gave 130 pints of his blood to the Red Cross over the years; he was active in Columbia Riverkeeper, preserving the river that he loved; and every week he gathered food from grocery stores to stock the Salvation Army Food Bank.
In 2007, Bill was diagnosed with AL Amyloidosis. His spirit could not be broken even as the disease sapped his physical strength. He knew tragedy and grief, but it was interspersed with the joy of unconditional love that made him who he was - husband, father, grandfather, great-grandfather, and so much more. Death came to Bill's door more than once, but he shrugged and explained that it wasn't yet his time; He had more to do and his family still needed him. If there is any joy today, it is because we know his suffering came to an end on his own terms while his family was together.
His life spanned seventy five remarkable years.
There are many ways to measure a person's life.
The most important measure is the
impact one makes on others.
Bill is survived by his wife, Flo; his children, Jerry Ward, Cindy Nerton, Mindy Green (Richard Green), and Heather Ward (Charles Fee); his grandchildren, Daniel, Chris, Linda, Andrew, Kiernan, and Lachlan; and several great-grandchildren.
A small private celebration of Bill's life was held for family and friends.
Memorial donations may be made to Amyloidosis Support Groups or Columbia Riverkeeper .