Wrenn Alexander Meadows (1946 - 2016)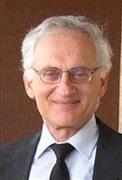 Wrenn Alexander Meadows, 69, of Mooresville, passed away on Saturday, April 30, 2016,
at his home. He was born on October 14, 1946, in Mooresville to the late Merman Eugene & Helen Donaldson Meadows. In addition to his parents, he is preceded in death by a brother, Merman "Richard" Meadows.
He was an electrician for Tarheel Electric before his retirement.
Wrenn is survived by his wife of 36 years, Peggy Honeycutt Meadows; daughters, Wendy (Chris) Hill, Kristi (Jeff) Richardson, Robin (David) Utley, Julie (Kem) Rodgers; brother, Jackie Meadows; grandchildren, Shane, Kyle and Tyler Utley, Hunter and Harley Hill and Max Rodgers and four great grandchildren.