Animated Video for Doctors, Medical Students & the General Public
To turn on captions or subtitles, click the "CC" button in the video player's toolbar.
While our face to face meetings are currently on hold, please join us at one or more of our virtual meetings.
Visit our new WEBINARS page for more details.
Support Groups
AL- AMYLOIDOSIS- KEEP TRACK OF YOUR NUMBERS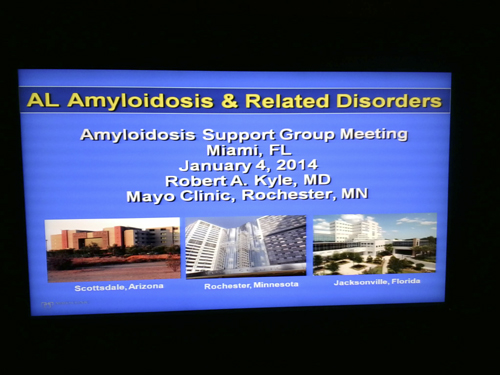 Heard at a recent ASG meeting:
….. Thanks so much for organizing such a great support event Muriel. It was my first meeting and it was great. Very informative, but what was most helpful was meeting and listening to others with this disease.....listening to their treatment plan, etcetera. Thank you so much!
…… My brother and I had to leave today's meeting early. I agree that today's meeting was very informative. I wasn't able to get all the information because the pace was fast due to time constraints, but my questions were answered fully. Thank you for your energy and efforts into making these meetings so productive.
"I knew I had problems when my wife and I realized I could get to second base"
……So when I told the doctor I had bubbles and foam in my urine, he said, "Don't pee so forcefully"!
……Mom said I should keep my new stem cells warm, and not go barefoot, and wear socks…….
……."He said you have hemorrhoids?"…….I said, "No, amyloids"……..
……. Will my stored stem cells get freezer burn?
---
SAID ABOUT RECENT MEETINGS:
………Thanks again for the session on Saturday. It was one of the best. On occasion I ask myself, do you really want to attend? Isn't this just going to be old information you've heard before? And the answer, of course, is that each session brings better understanding and insight. Brenda and I both thank you for this…………..
…………Once again, it was an outstanding meeting with excellent medical updates, Q&A, informal sharing...
…………………..The meeting today was so informative. One of the best that I've attended…………………
………………..Thanks for the great meeting. It was a gratifying and enlightening day. the doctors were all wonderful. Your email stating your praises for all of them was right on. ……………..
…..Just wanted to thank Paula for the great job she did in putting together the Atlanta Support Group Mtg. My parents and I were very impressed and pleased with the exchange of information among the attendees. Listening to each others stories and discussing various topics such as clinical trials proved to be very insightful and informative. We look forward to and are excited about attending the next Atlanta meeting! …..